Two years ago, Toyota announced a new subcompact crossover that was promised to stir up the current competition in the segment. It bore the Japanese brand's latest take on SUV design and became one of the stunners at the 2016 Geneva Motor Show.
Fast forward to 2018, the C-HR seemed to have caught the meticulous taste of the Japanese market.
For the record, it has sold 117,299 units in its homeland for 2017 alone. This jaw-dropping figure makes the C-HR overtake every sales numbers of SUVs from all other brands in Japan last year.
Is there a psychological factor here or is it merely from successful campaigns? Allow us to share our thoughts on why we think Japan loves the C-HR.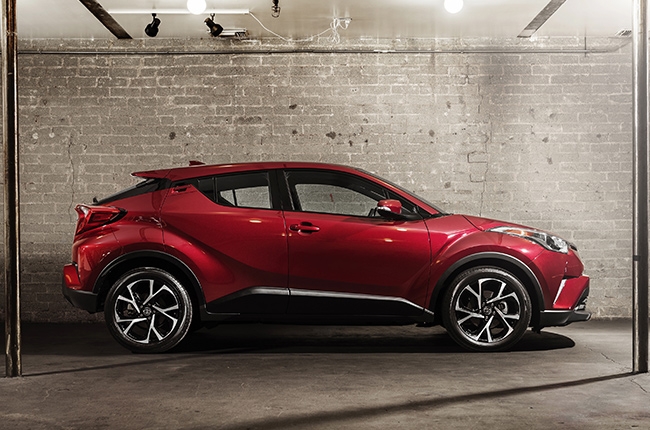 It's fresh – like sushi
Being manufactured by a well-established, globally known brand like Toyota might be one of the factors but it's not always the case, as fresh looks also plays a big role in every car's success. Generally, not just about cars, people always love the idea of something new to their eyes – some fresh-from-the-oven characteristics.
Quirky and eye-catching
The design revolves around Toyota's new theme – the "Distinctive Diamond". You can observe this through the car's silhouette when seen side by side. Upfront, it sports wide wraparound, slim projector-beam halogen headlamps with LED daytime running lights along with dynamic character lines. The C-HR rolls proud with a set of 18-inch "vortex-styled" aluminum wheels with all-season tires.
Dynamic design option
Who doesn't love the freedom to choose from a vast range of selection? Toyota offers the quirky crossover in 8 color combinations, with 2-tone options in Japan to suit varying taste.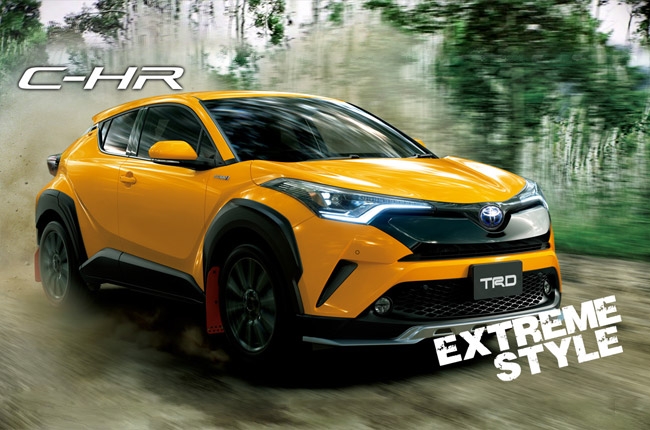 It's sleek on itself, what more with a TRD kit?
Japanese vehicles are known to be fun to get dirty with, like tuning and modifying. If you're not familiar with it, JDM (Japanese Domestic Market) is considered to be a lifestyle or culture to some, even outside Japan. So, if anyone would want to modify a C-HR to look more badass, you don't have to get your hands dirty, there's TRD.
Looks badass when tuned
Let's say that the TRD version didn't wow you. It's okay; take a look at the C-HR R-Tuned at the 2017 SEMA show for as long as you want. You're welcome.
Drive like a boss
The interior is where the other most important trait of a car lies (aside from the engine). Well, good thing the C-HR features the "MeZONE" driver centric cabin layout. Comfort is designed to cradle the driver with convenience and advanced technology features. These include distinct innovations like the G-force monitor, Driver Distraction Secure Audio, bolstered bucket seats, among others.
As subjective as some points may sound, the deal here are the numbers. As we mentioned, the Japanese subcompact crossover has bested the sales of every other new SUVs sold in Japan last year, according to Japan Automobile Manufacturers Association. So much for kei cars, perhaps, the Japanese market's apprciation toward crossovers seems to be growing.
On the other side of the story, the local market is still drooling to see the C-HR in metal, as there aren't any updates, yet, as to when it will arrive in the country. Come on Toyota Motor Philippines, Malaysia's got it since last year.
Latest News
BDO, together with Waze, crown Catriona Gray as the next celebrity Waze voice.

Ford Philippines offers its big cars with huge savings this month of September.

Hino PH inaugurates its new technical support and training center. The center promises to better serve its customers and provide comprehensive servicing for all Hino vehicles.