Have you ever been in a situation where you come across an accident, and panic starts to cloud your mind? Drivers have the responsibility not only to themselves but also to their passengers, other motorists and pedestrians around them. So being prepared all the time won't cost drivers anything; it could even save them between life and death.
Here, we listed the basic essential gadgets you should definitely have inside your car emergency kit at all times. No one wants to be panicking during emergencies, right?
Portable Jump Starter
This gadget can be your savior when no car is around to rescue your dying car. This jump starter can also be used to charge your smartphones and dependable enough when you need to fill the air of your tire. Indeed, a must-have.
Flat Tire Sealers
Flat tire is one of the most common car problems and flat tire sealer could be your lifeline in times of emergency. This sealant works by placing the can's nozzle to the tire valve and then releasing the content inside the tire. It actually gives you extra time to get to the nearby gas station for assistance. This only gives a temporary solution, so you still have to get your tires fixed as soon as possible.
Inflatable Car Jack
Speaking of changing tires, you need a gadget that will lift up your vehicle to perform the necessary work, and this inflatable car jack is the answer to that problem. All you need to do is to slip the hose over your car's exhaust pipe and this heavy-duty inflatable will do the job of lifting. It may look cute but it has a power that average humans can't do.
Car Window Stinger
Accident is inevitable and having this gear within your reach can help you in the greatest way possible. This handy device is purposely designed to shatter the car windows into pieces, which will then allow you to quickly move out from the vehicle before worse things happen. There are also times that seatbelt refuse to unbuckle, so having this as a seatbelt cutter can also be of great help.
Flashlight and batteries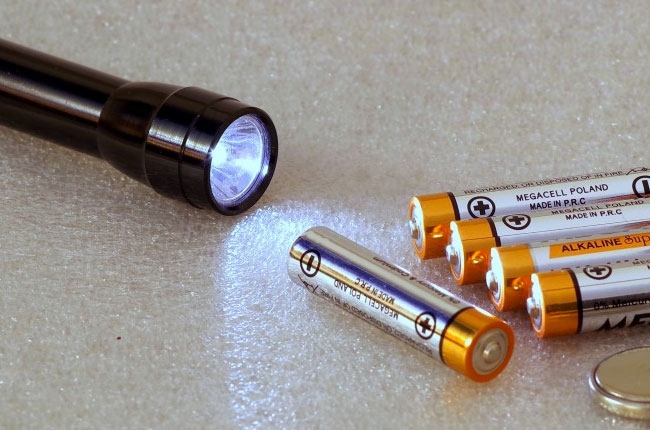 When your car has broken down at night, these two are the essential duo of all times. Phone lights are good but it's better to have a backup right?
Latest Features
Chinese cars are coming up in popularity, and filling in a gap in the market that other brands can't, here's the data.

From Manila to the City of Pines, we give you 5 reasons why you shouldn't overlook the Volkswagen Lamando.

Water brings life, but it can also be a bad omen for the unprepared. Here are a few things you need to take care of to ensure a safe trip on the road.