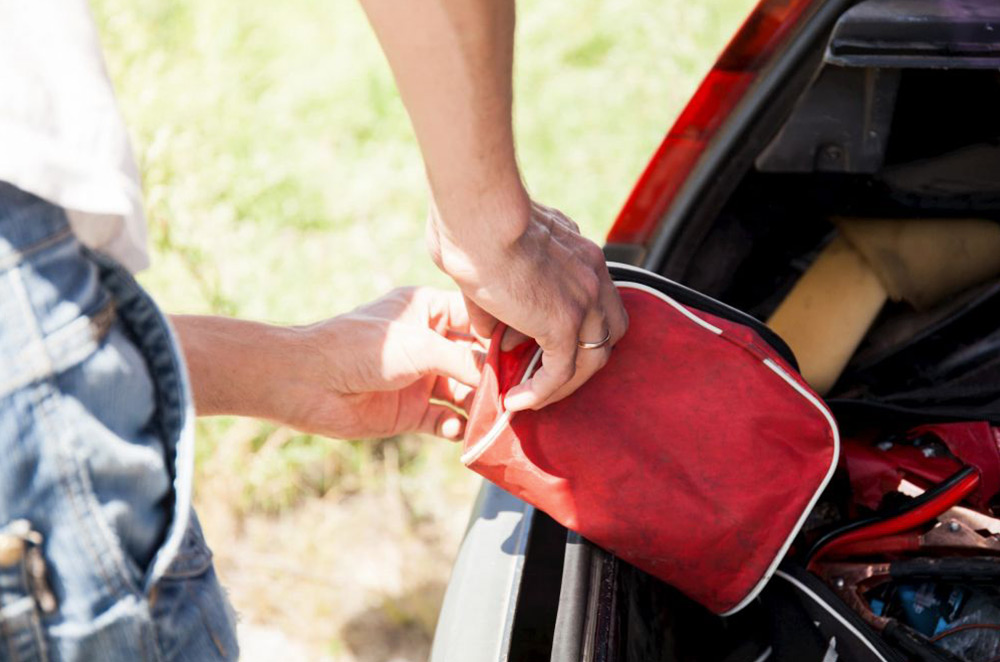 Have you ever been in a situation where you come across an accident, and panic starts to cloud your mind? Drivers have the responsibility not only to themselves but also to their passengers, other motorists and pedestrians around them. So being prepared all the time won't cost drivers anything; it could even save them between life and death.
Here, we listed the basic essential gadgets you should definitely have inside your car emergency kit at all times. No one wants to be panicking during emergencies, right?
Portable Jump Starter
A portable jump starter can be a lifesaver for your vehicle especially if its battery is weak. It can supply your car with an extra jolt to get it started once again if the battery fails. On top of this, it can also serve other purposes such as being a much larger power bank that can keep your other electronic devices topped up. It also is used to help other motorists out when they encounter a dead battery as well. That being said, it's a good first item to have in your car emergency kit.
Flat Tire Sealers
Having a flat tire is a tricky situation as it could lead you stranded especially if your spare tire doesn't have enough air in it. This is where a flat tire sealant comes in as it can be a temporary fix if one of your tires has a hole in it. The sealant works by placing the can's nozzle to the tire valve and then releasing contents of it into the inside of the tire. This allows it to be spread around the inside of a tire and for it to cover the leak. Having this item on hand for your car emergency kit is only a temporary fix as you will still need to get your tires vulcanized as soon as possible. Take note that flat tire sealers are not the be-all-end-all of the temporary fixes as these are designed to handle small holes or cracks.
First Aid Kit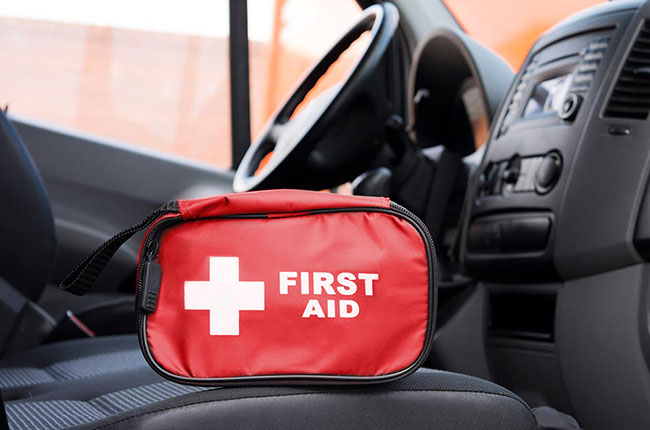 Another key item to have as part of your car emergency kit is a first aid kit. As previously mentioned, drivers have the responsibility not only to themselves but to their passengers and pedestrians as well. This will help you in the event that you get minor cuts or scrapes while you are working on your car or during an emergency when a first response is required.
Car window stinger / Glass breaker
An accident is inevitable and having this piece of gear within your reach can help you in the greatest way possible. This handy device is purposely designed to shatter the car windows into pieces, which will then allow you to quickly move out from the vehicle before worse things happen. It also doesn't take much effort to use as these devices come with a spring-loaded mechanism that makes the process go a lot smoother.
Flashlight and batteries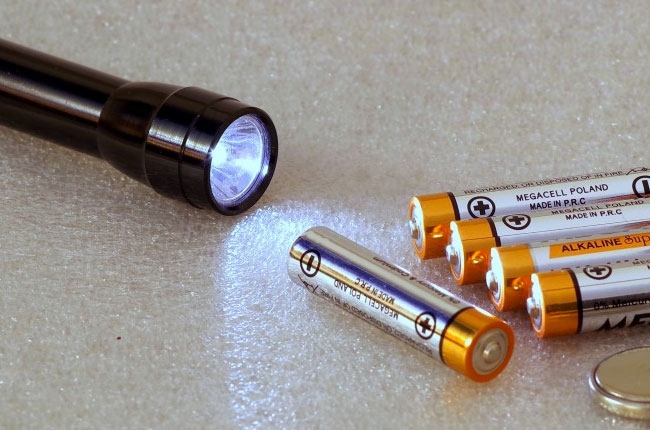 Another important device that should be part of your car emergency kit is a flashlight. This will come especially handy in the event that your car breaks down in the middle of the night. Aside from diagnostics, you can also use it to signal other motorists for help in the event that your car is unable to move under its own power. You can also use it as a way to signal motorists to stay clear of their vehicle so as to not cause accidents while help is on the way. Either Way its still an essential tool that you should have in your vehicle.
Latest Features
Here are the yearly insurance costs for Peugeot cars in the Philippines, courtesy of our insurance calculator.

Acquaint yourself with the possible reasons why auto insurance claims may be denied in case your own claim gets denied.

Owning a GAC is easy. Any of the brand's models in the Philippines will be great to drive, and getting one is also easy.
View More Articles