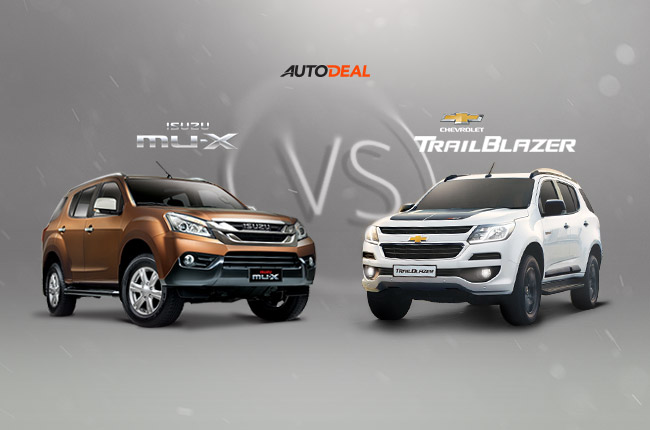 Midsize SUVs are among the top choices of families due to their immense interior space. Among them are the facelifted Chevrolet Trailblazer and the Isuzu mu-X, which most car buyers regard as a perfect match-up due to their apparent similarities. But what really separates both from each other?
With similarly priced variants, the mu-X and the Trailblazer are on the same ground. This can make it a little hard for you to discern the better choice. Luckily, there are other factors you could look at like engine size, entertainment system, and interior features.
Consider this infographic below. Whether you're a new car buyer or just plain curious, this will definitely help you.

Latest Features
It's always advisable to put just the right amount of oil to prevent any damage from occurring to your car's engine.

Driving while under the influence of alcohol, drugs, and other similar substances will never be okay.

Between the two, which would you pick? The sedan or the hatch?
View More Articles