Your windshield wipers are one of the most important parts of your vehicle that help you maintain visibility of the road ahead when the weather takes a turn for the worst. That being said it is important that you keep these in top condition as you will never know when you might need them. Here is a quick guide to help you properly maintain your windshield wipers and to figure out when is the appropriate time to replace them.
Signs that you need to replace your wiper blades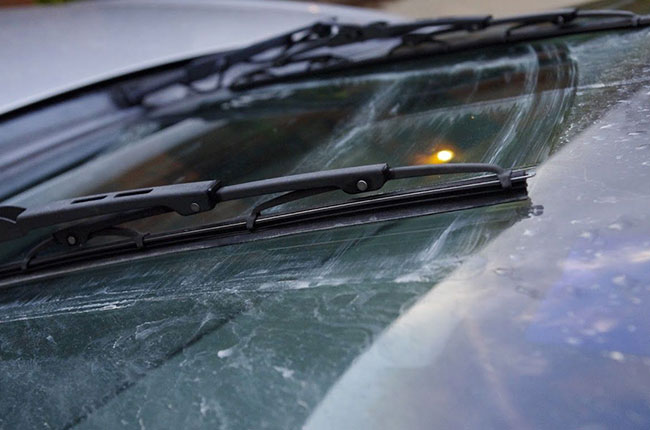 Before your wiper's blades begin to give out they will give off a couple of signs that they are about to go. These are usually visual and sometimes can be auditory as well. Here are a few things to look out for:
Streaks on the windshield when the wipers are in use

Squeaking sounds while the windshield is wet and while in use

Small cracks in the rubber
If you notice all of these signs even while the wiper blades and windshield is wet, this means that it's time to get a replacement set of
How to clean your wiper blades
Cleaning your wiper blades is a pretty straightforward process as all you need to do is to wipe down the blades with a damp cloth or a paper towel. Simply run the cloth across the wiper blade from tip to tip to pick up any loose dirt or grime that may be stuck on the rubber blade. If you have your vehicle washed frequently at a car wash this should be automatically done as part of the process. You can even have your wipers cleaned every time you go get gas to make it a more convenient process.
Tips to help maintain your wiper blades
If you want to maintain the performance of your wiper blades you can follow these tips. These will ensure that the rubber blades will last as long as possible and will prevent them from damaging your windshield. This will also make sure that you will have great visibility when it rains and when you need it the most.
Don't use them on a muddy windshield
If your windshield happens to get dirty due to mud or volcanic ash, it's best not to use your wipers to clean it off. It will not increase the risk that your windshield and wiper blades will get damage but it will also greatly reduce your visibility if not enough water is present. Using water will gently lift up the dirt and bring it away from the windshield. Not having enough water will not lubricate your wiper blades enough and may cause them to scratch the surface of the glass. If this happens prepare to shell out a lot of money for either a new windshield or for glass repairs.
Park your car indoors
Another way to help prolong the life of your wiper blades is to park your vehicles indoors. This slows down the process of degradation of the wipers as opposed to it being parked outside in the hot sun. Parking your vehicle outside will cause the rubber wiper blades to slowly dry out making them less efficient later on. The blades can also become brittle and chunk which will lessen their effectiveness when it comes to moving water away from your windshield.
In the event that you need to park your vehicle outside, you can raise the wipers from the glass. This will ensure that the rubber blades do not deteriorate as quickly because of heat transfer coming from the windshield. It will also help prolong their life while not in use and make it easier to clean as well.
Check on your windshield wipers at least twice a year
Another way to make sure that your wipers are in top condition is to make sure you replace them at least twice a year. This will ensure that you have fresh wiper blades when you need them the most.
You can buy a new set of wiper blades from almost any automotive shop. All they will need is the make and model of your vehicle plus its model year and they can easily find a pair for you. If you want to order a pair of wiper blades online make sure to do proper research to see which one fits your car.
Latest Features
Make sure to signal and do a quick shoulder check before merging to know where you are and where the traffic is around you before you transfer over into a different lane.

We get dealers to bid on your car, all you have to do is choose the best offer.

Unsure about the Number Coding scheme in the Philippines? Our complete guide provides comprehensive details on everything from coding days to window hours in all locations affected by the Nu...
View More Articles