The Kia Seltos is the newest Korean crossover on the block. It may be a bit late to the party, but it undoubtedly offers a compelling feature-set with good looks to match. The subcompact gets quite a few things right and ticks many boxes.
Being a relatively new nameplate, there shouldn't be much that we could dig up with regards to facts about the Seltos. That's not true because even if it is a new nameplate for Kia, there are a few things about it that could pique your interest. Here are some facts.
It's the son of Hercules
The name Seltos is actually derived from the name Celtos. In Greek mythology, Celtos, the son of Hercules. As a subcompact crossover, the Seltos is, in fact, on the smaller side of the crossover spectrum in Kia's lineup.
"Evil" twin
The alter-ego to the Seltos is the Hyundai Kona. It's a well-known fact that Hyundai and Kia are sister companies, and the similarities between both models are staggeringly similar. The engine found in the Seltos is the exact 2.0-liter that you can get in the Kona. The Seltos also has a similar layout to the Kona in terms of its interior, but with a very 'Kia' shape.
Though, one of the major mechanical differences that the Seltos has is the IVT. Whereas the Kona has the traditional automatic bolted onto its motor, the Seltos has a variation of the now-popular CVT, which helps it achieve better fuel economy as we have discovered during our testing.
Turbo? Diesel?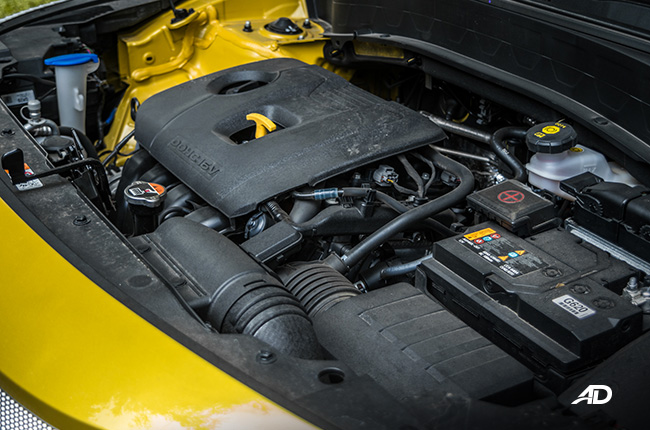 There are other engine options available for the Seltos in other countries. In Korea, a 1.6-liter turbocharged motor capable of 204 hp and 265 Nm of torque. In Korea as well, the Seltos is outfitted with an all-wheel-drive system, and instead of the torsion beam rear suspension, this AWD model has a rear multi-link set that allows for more performance and comfort.
Now, in India, the Seltos is available with a 1.5-liter turbo diesel motor, that can produce 113 hp and 250 Nm of torque. There is no AWD option for this model, so you'd have to make do with a front-wheel-drivetrain and a torsion beam rear suspension.
IVT? Intelligent?
So the Intelligent Variable Transmission or IVT from Kia is a bit of a surprise for a CVT. It somehow feels firmer on the downshift, but still remains smooth when it's driven normally. It's a good step in the right direction for these types of transmissions. Kia has mentioned that the IVT is intelligent because it mimics a traditional gearbox, which is what most of us are used to anyway. It does more than just be a belt and some pulleys, it actually gets pretty close to the feeling of hard gears, to some degree.
LED DRLs that accentuate the tiger-nose grille.
DRLs are often a supplementary addition that has an actual use believe it or not but rarely do we find an array that actually bleeds into the bodywork. While it isn't the first time this has happened to a car in the market, it is one of the first cars that we've seen in the metal with such a feature.
Get the best deal - Choose multiple dealerships to compare offers!
You can request quotations simultaneously from multiple Kia dealerships. Select your preferred dealers from the list below.

Receive quotes from multiple dealers in minutes.
Check vehicle and color availability.
Choose the best deal for you.
Latest Features
Here are some of our expectations mixed in with a mini wishlist of things we'd like to see in the City hatch.

So which one of these sedans would meet your preference as a first-time driver?

A quick guide and a list of tools you can use to clean your car's air vents on your own.
View More Articles