A vehicle with an all-wheel-drive (AWD) system is a huge plus if you're traversing less than stellar terrain, or through uncharted territory. Having all four wheels drive (4WD) the car is a huge plus because if one wheel slips, the others can make up for it and keep you going.
There are quite a few options that you can choose from if you're in the market for an all-wheel-drive vehicle. There are multiple options out there that come with this specific drive train. Not to be confused with four-wheel drive, which is found on SUVs, here's a list of vehicles being sold in the Philippines with an all-wheel-drive system from mainstream brands.
Under each of the brands are the model and the corresponding variants that have an AWD system.
Ford
The most popular Ford in the lineup would be the Ranger, but that's a 4x4 system. If you want an all-wheel-drive model, then the American brand's Explorer will be right for you. As a midsize crossover, it gets the job done with a herculean 3.5-liter V6 and massive amounts of torque.
Explorer
3.5 Sport V6 EcoBoost 4x4 AT
GAC
The Chinese brand, GAC, is rather new to the industry, but that doesn't stop them from making a car that can conquer not-so-good terrain. The GS8 is the largest offering from the brand, and it makes decent amounts of power from its turbocharged gasoline engine. More road-going than an off-roader, it's something different in a sea of similar vehicles.
GS8
Gas Turbo 4x4 6-Speed AT 4x4 GL
Geely
Perhaps one of the most notorious brands when talking about value for money, Geely vehicles have a certain style and flair about them that you can't really pin on any other brand. Their best-seller, the Coolray, is only a front-wheel-drive (FWD) vehicle, but its bigger brother the Azkarra does come with an AWD system that helps enhance the stability of the vehicle.
Azkarra
Honda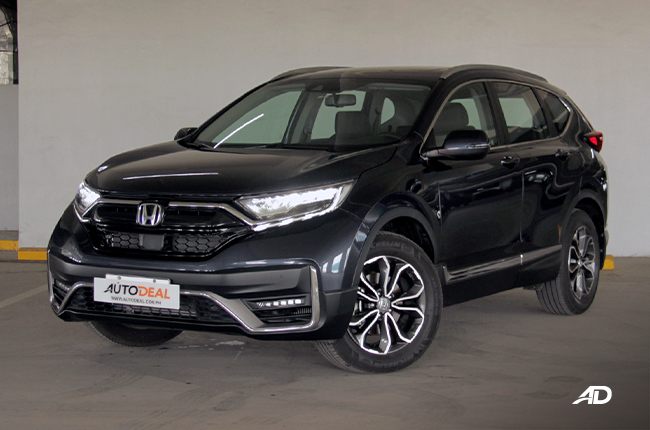 This Japanese brand specializes in FWD layouts, but that doesn't stop it from making one of the most pliant diesel-driven crossovers with AWD technology. Honda is known for its Civics and Cities, but the CR-V is definitely one to consider if you want one of the smoothest rides in the business.
CR-V
1.6 SX DSL AT AWD Honda SENSING
Kia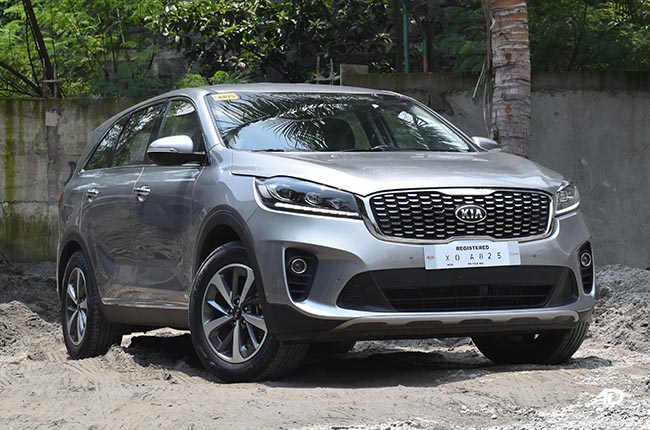 South Korean manufacturer, Kia, has been making waves in the industry ever since the brand reinvented itself. While there are a lot of models that are ripe for the picking, choose the Sorento if you're after an AWD system. The midsize crossover gets a ton of torque thanks to its diesel engine, and it's something worthy of consideration.
Sorento
Mazda
One of the most stylish brands in the Philippines and the world to date, Mazda vehicles exude a certain sense of beauty whether it is behind the wheel or outside of the car. Any of these models will be quick to win the hearts and eyes of drivers and onlookers, but don't be fooled because these AWD variants hold some serious capability.
CX-30
2.0 AWD Sport
2.0 AWD Signature (White Leather)
CX-5
2.5 AWD Sport SkyActiv-G
2.5 AWD Sport SkyActiv-G (Machine Gray)
2.5 AWD Sport SkyActiv-G (Soul Red Crystal)
2.2 AWD SkyActiv-D
2.2 AWD SkyActiv-D (Machine Gray)
2.2 AWD SkyActiv-D (Soul Red Crystal)
CX-8
CX-9
Mitsubishi
Known more for models like the Montero and Xpander, the Mitsubishi has a great crossover offering in the form of the Outlander. While it can only be had as a plug-in hybrid electric vehicle (PHEV), it's still equipped with an AWD system which, if you want to save fuel and the planet, will be a viable option if it meets your needs.
Outlander PHEV
2.4 AWD AT
2.4 AWD AT (Ruby Black)
2.4 AWD AT (White Pearl)
2.4 AWD AT (Red Diamond)
Nissan
This model may have fallen out of the spotlight for quite some time, but Nissan's X-Trail still remains as an AWD offering in the brand's lineup. The crossover is really showing its age, but that just means that it is ripe for an update.
X-Trail
Subaru
You will have no problem sifting through and finding which of these models come with AWD because all of them have AWD. From sedans, all the way to the brand's largest crossover, there are no models in the Subaru lineup, except the BR-Z, which only have two wheels being powered. Okay, maybe the first statement didn't age so well.
Evoltis
Touring EyeSight 2.4 CVT
Forester
2.0i-L EyeSight CVT
2.0i-S EyeSight CVT
2.0i-S EyeSight GT Edition CVT
Levorg
Outback
WRX
2.0 EyeSight CVT
WRX STI 2.5 MT
XV
2.0i CVT
2.0i-S EyeSight CVT
2.0i-S EyeSight GT Edition CVT
Suzuki
Suzuki's lineup only has one model with the AWD feature in the Philippines. Known for its value, the brand specializes in affordable quality. The Suzuki Jimny features a 4x4 system, but only the Vitara is a true-blue AWD vehicle. It's also the newest rendition of the subcompact crossover from the Japanese brand.
Vitara
GLX AT ALLGRIP (Monotone)
GLX AT ALLGRIP (Two-Tone)
Toyota
Who can forget Toyota? In the Philippines, the number one brand doesn't really field too many AWD models, but the only model right now in the lineup with such a system features the brand's most advanced system ever sold in our archipelago.
GR Yaris
1.6 Turbo 16PT 6-Speed Manual
Latest Features
The Nissan Livina is a spin-off of the Xpander, while the Veloz is a spin-off of the Avanza. These units have those two things in common, now which is better?

Make sure to signal and do a quick shoulder check before merging to know where you are and where the traffic is around you before you transfer over into a different lane.

We get dealers to bid on your car, all you have to do is choose the best offer.
View More Articles