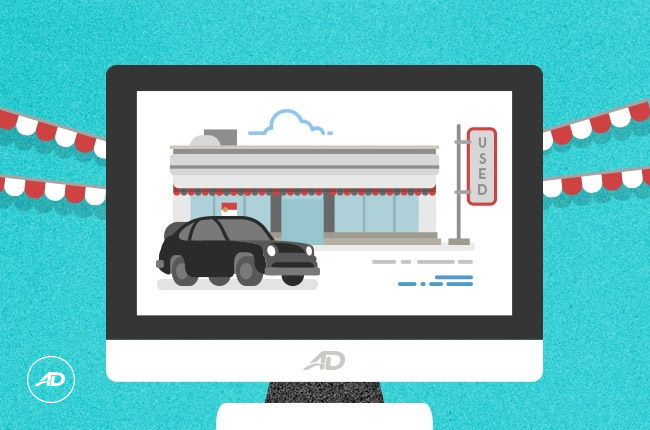 When buying a car, the first question that often pops into mind is whether to get a brand new or a second hand vehicle. To help you make this tough decision, we listed down some of the pros and cons if you consider doing the latter.
Pros
It's relatively more affordable
For obvious reasons, second hand cars are more affordable compared to brand new vehicles. The price tag for these pre-loved vehicles may vary somewhere between 10% to around 70% less than its original price (except for classic cars). It may also depend on the car's age, its condition, and fair market value.
Insurance rates are lower
Due to depreciation, the insurance rates for second hand cars are lower. Unfortunately, some insurance companies reject applications for cars that are older than 10-years.
Customize at your will (or budget)
Most owners of brand new vehicles tend to wait for the warranty to elapse before customizing their ride. That's because modifying it during the 3- to 5-year period since it was bought will void the warranty. If the 2nd hand vehicle you plan to buy is passed that period, you're now free to "pimp" your ride.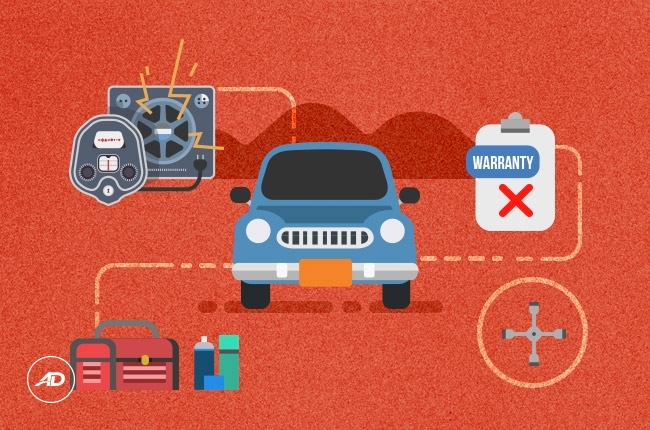 Cons
Hidden problems
Unless you brought your trusty mechanic when checking out a used car, you'll never know its problems until it's too late. Why? In most cases, the previous owner won't tell you if a car has been flooded, involved in an accident, or worse involved in a criminal case.
Not all is doom and gloom as there are several ways to find about a car's history. Buyers can ask for the original and complete documents that include service history. You can also use the Land Transportation Office's (LTO) car verification system info-text service called TextLTO to check if the car has any red flags.
To do this, simple text LTO by typing the following: Vehicle <Plate Number> to 2600. You will receive information regarding the vehicle make, model, year, color, date it was last registered, if it was apprehended by the LTO, or if it's on the LTO watch list.
Higher maintenance
As we've mentioned in the previous point, you never know what problems your new used car may have until it decides to show itself. With this in mind, maintaining a used car can get very costly as simple leaks and replacement of fluids can lead to overhauling the whole engine.
The availability of parts can also play a huge factor. The older the car, the harder it will be to find parts and service centers that will cater to it. This could mean hiring a specialist or importing that much needed piece.
Outdated technology/features
Practically, every brand new car that gets launched presents some sort of innovative technology. This means the older used cars eventually get left in the dust in terms of features whether it's for safety, entertainment, or performance. Unless you shell out a lot of money, don't expect to get the latest gadgets and gizmos available in the cars today.
Buying a second hand vehicle sure has it perks especially if you're on a tight budget. But the work and money needed to make sure that it's road worthy is definitely something you should consider before deciding to get one.
Latest Features
Pawning your car's OR/CR is an option if you want to get cash quickly, however, there are some risks involved. Read on to find out what they are.

Just imagine the places you'll go if you have all these and the unbeatable mileage

Want some ideas on how to decorate your car this Christmas? Here are five ways.
View More Articles