The Nissan Kicks launched in the Philippine market as the brand's first "EV' in the country. Now we put "EV" in quotation marks because it's not technically an electric vehicle by design and is more akin to that of a hybrid, but let us explain.
The electrified crossover comes with the brand's latest e-power technology, which means that the driving force of the wheels isn't from an internal combustion engine but an electric motor instead. The electric motor is in turn powered by a battery pack. This is where the electric in "electric vehicle" comes in. However, one key difference with the Kicks is that it comes with a gasoline engine that solely acts as a generator for the battery. It only comes on to charge the battery or when more voltage is needed such as when accelerating quickly to highway speeds and maintaining these speeds. This makes it more akin to a hybrid since there are two powerplants in play.
Regardless, the Nissan Kicks functions much like an EV with the benefit of a range extender in the form of its 1.2-liter gasoline engine. With that said, we will quickly discuss why Nissan's electric crossover should be your first "EV" along with the benefits it can bring to you.
It has Nissan's e-Power technology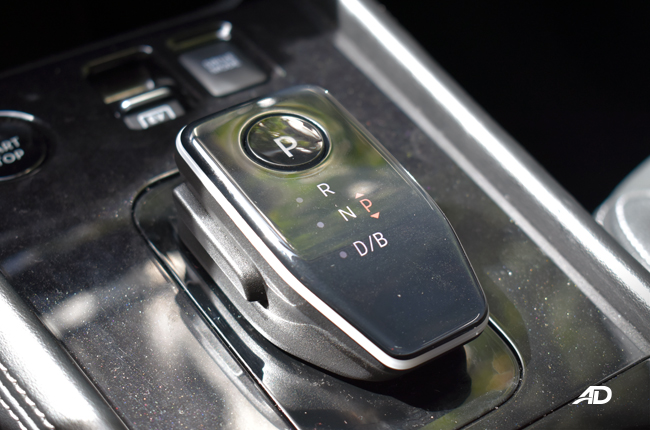 As previously mentioned, the Nissan Kicks comes with the brand's e-Power technology. It is compromised of a high-output battery and a powertrain that is integrated with a gasoline engine, a power generator, an inverter, and an electric motor. The primary drive to the front wheels comes from the electric motor which is powered by the high-output battery pack. When more voltage is needed the 1.2-liter internal combustion engine comes online to help.
The Nissan Kicks offers you all the benefits of driving an electric vehicle without the hassle of having to worry about charging and range anxiety. The battery pack lets you drive for at least 5 kilometers on electricity saving you gasoline while you drive. It also comes with an e-pedal system that lets you drive the vehicle with just the accelerator pedal utilizing regenerative braking to help slow the vehicle down. All these together give you a great electric vehicle experience that bridges the gap between a pure electric vehicle and one that comes with an internal combustion engine.
Its fuel-efficient
With our testing, we were able to do 15.3km/L purely with city driving in normal mode. When we entered eco mode and tried to hyper-mile the Kicks, we were able to get 16.7km/L with smart utilization of its EV-only mode. On the highway, it was also able to get respectable numbers with 21km/L being its sweet spot as the gasoline engine was on to constantly supply power to the electric motors at highway speeds.
While it put up decent numbers on the highway, in a city setting is where it truly shines. We were also able to get 515 kilometers worth of range from the vehicle before its fuel warning light came on. This outdoes many of its internal combustion engine rivals that typically only have 300 to 400 kilometers worth of range before having to refuel. If you will use the Kicks as your next daily driver you can expect it to be frugal especially as the 1.2-liter motor can run on 91-octane fuel.
You can run purely on electricity
The Nissan Kicks has a mode that will let you run purely on electricity, while its range is admittedly limited as you can at best get about seven kilometers, it still represents fuel savings down the line. This comes very handy in settings such as in the city where you would be wasting fuel just idling in stop-and-go traffic. The battery pack grants you mobility in these situations where you would normally have to burn fuel. It also comes with the benefit of you still being able to use its other features such as the infotainment system and air conditioning without having to use fuel. All in all, while the electric vehicle mode is limited in its range, it does translate to better fuel savings down the line especially if you live in a hilly area where you can further extend the range of the battery pack with regenerative braking.
Its also very safe
Aside from its fuel efficiency, the Nissan Kicks also comes with a lot of great safety features included with the vehicle. This help make sure that you don't end up in an accident when adapting to the new technology under the hood. For safety, the electrified crossover comes with Nissan's intelligent mobility suite. This gives it access to features such as an intelligent around view monitor, intelligent forward collision warning, intelligent emergency braking, driver attention alert, and hill start assist. This is on top of its standard feature set of six airbags for the top model, and two airbags for the lower variants. The crossover also comes with ABS, a vehicle dynamic control system, parking sensors, and a high-mount stop lamp all as standard.
It has modern technology
The Nissan Kicks also comes with Apple CarPlay and Android Auto as standard for all its variants. Whether you choose to go with the entry-level model or the top-of-the-line VL, these features will be available to you. It's an important feature to have that will keep you connected with your phone and grant you a bigger screen for navigation and entertainment purposes.
All in all, the Nissan Kicks provides you with a great introduction to the electric vehicle life if you choose to go with one as your daily driver in the future. It drives like a normal internal combustion vehicle with specific modes that you can enter to sample the electric vehicle lifestyle. It's a great city car that promises to give you great fuel economy in the city and decent numbers on the highway. It comes with many safety features needed to keep you safe while on the road and while adapting to the new e-power technology. It also comes with an onboard generator to help ease your range anxiety. This lets you go out of town without having to worry about getting to a charging station.
Get the best deal - Choose multiple dealerships to compare offers!
You can compare quotations simultaneously from multiple Nissan dealerships. Select your preferred dealers from the list below.

Compare quotations from multiple dealerships in minutes.
Check vehicle and color availability.
Find info on special offers and promotions.
100% Hassle-free with no obligation to purchase.
Latest Features
Hyundai Stargazer is the brand's entry into the MPV segment, but does it have what it takes to stake a claim in the highly competitive market?

Want to insure your Lexus vehicle? Here are estimates for the yearly rates that you can expect.

The vehicles on this list are true SUVs in every sense of the word, and are at the top of their respective categories.
View More Articles