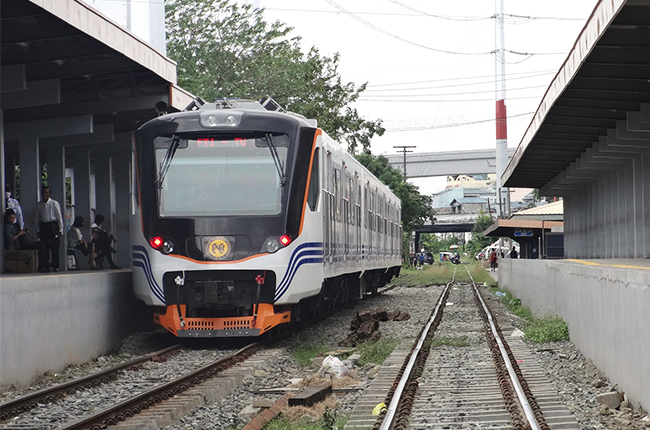 Now that the National Capital Region (NCR), along with a few neighboring provinces, has been placed under stricter COVID-19 protocols, travel has been restricted in these areas. As the "lockdown" has been set for two weeks, also covering the Holy Week holiday season, repairs for the area's railway system have been scheduled.
The Department of Transportation (DOTr) announced that it will be temporarily closing down the LRT-1, LRT-2, and PNP railway lines during the holiday season. This was also on top of the announcement from the MRT-3 management that it too would temporarily close the railway for scheduled rehabilitation works. The government agency also shared its announcement via its Facebook page.
LRT, MTR, and PNR holiday schedule
During the holiday season from March 29 to 30, the LRT-1 line will make its first trip from Baclaran and Balintawak at 4:30 am, and will commence with its last trips from these stations at 10 pm and 10:15 pm, respectively. For this specific rail line, it will be closed from March 31 to April 4 to give way for maintenance work. Regular operations for LRT-1 will resume on April 5.
For the LRT-2 line, the first trip on March 29 from Recto to Santolan will begin at 5 am and the last trips of the day from these stations will be at 8:30 pm and 9 pm, respectively. On March 30, operation hours will end slightly earlier than the previous day, as the last trips from Santolan and Recto will be at 8 pm. From March 31 to April 4, the rail line will be closed for maintenance. Resumption will be on April 5, similar to that of LRT-1.
The PNR, on the other hand, will pause its operations from April 1 to April 3 for maintenance. On April 4, the rail line will resume its operations on the following routes:
Tutuban - Alabang, and vice-versa

Tutuban - Calamba, and vice-versa

Tutuban - Governor Pascual, and vice-versa

Governor Pascual - Bicutan, and vice versa

Naga - Sipocot, and vice-versa
Regular operations for this railway line will resume on April 5 similar to the LRT-1 and LRT-2 lines.
Latest News
Hyundai presents Night Of Lights, now open to the public with an immersive audio-visual drive-through.

This new variant of the Ranger slots over the Wiltrack and just under the Raptor in terms of features and power.

Class 1 vehicles are expected to pay P35, class 2 vehicles are expected to pay P69, and class 3 vehicles are expected to pay P104.
View More Articles