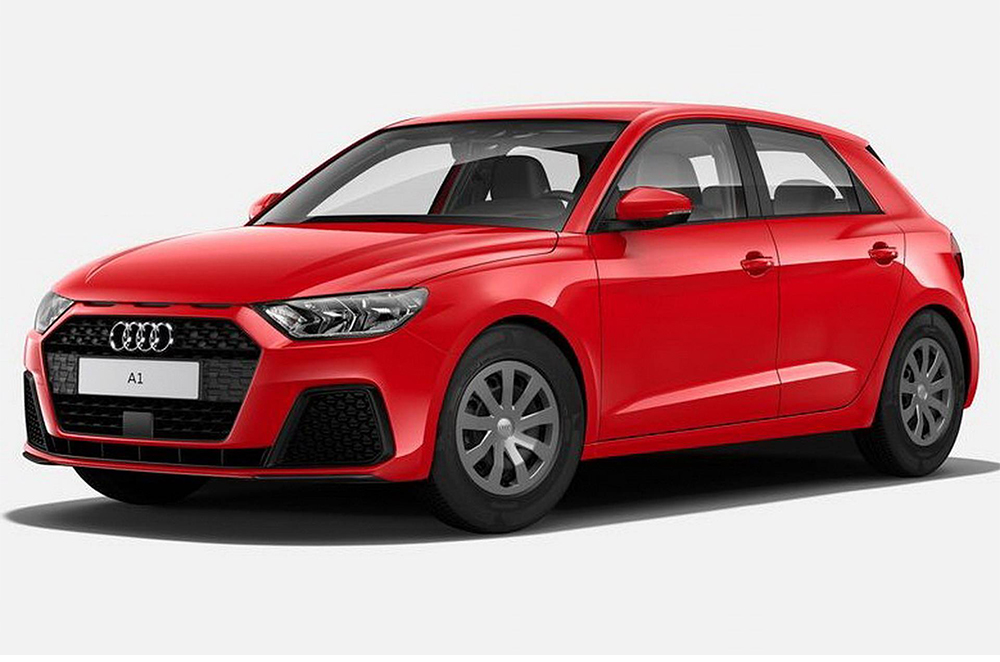 If you remember watching advertisements for cars on television or on the internet, it's usually their most equipped and specced vehicle models being showcased, filled with all the optional goodies you can pay for, adding luxury, convenience, and style. That's when they usually drop the asterisk and the footnote regarding the model as not necessarily the same or offered in the same trim level in our market. The disclaimer works that way, but what if a manufacturer flipped it around and said, "this is what you can start out with, things get more expensive from here"? Well, it looks like Audi in Germany takes base models seriously. A little too seriously.
What you see here is the base model 2018 Audi A1 Sportback. While it shares the same platform as the Volkswagen Polo, the Audi name evokes style, luxury, and comfort, all in a teutonic package. Well in this A1, you're gonna have to sing to yourself for some music as it doesn't come with a radio. That's right, no radio or speakers, so make sure your vocals are on point. There was some effort made to cover up the holes, so there's that. There is also a glove box, so that's a plus. This base model does come with essentials, such as power locks and windows.
On the outside, there's a lot of black plastic covering up what could have been a higher trim A1. But that's okay, since you know that you're looking at an entry level A1. The headlights are standard reflector halogens, and fog lights are omitted. The rear lights are also standard bulbs, but the roof spoiler and shark fin antenna is still there, so the basic shape is still A1. One thing you'll notice right away are those hubcaps covering up steel wheels, and in what looks like to be 13 or 14-inch in size. At least the profile is tall for road comfort.
This base model A1 Sportback comes in six-speed manual or S Tronic automatic, and offers a 1.0L turbocharged gasoline engine good for 114 hp and 200 Nm of torque. Those are good numbers, and we'd definitely take a manual variant and go racing, especially since all the weight savings seem to have been done for us. We're sure the driving dynamics are on point, as the short-wheelbase and handling should still be very Audi.
Here's the kicker, while this is the entry level Audi A1 Sportback, the price is still $25,122 (P1,350,000), so you can get a substantially better equipped car from a different manufacturer at that price. This model is offered in Germany only, most likely as fleet cars, but there's no denying that it's an interesting move from Audi to take the idea of entry level and do it ever so well.
Latest News
The LTO passed memorandum no. JMT-2023-2399. Engine and chassis stenciling for registration renewal are no longer needed.

SMC Asia Car Distributors Corp has unveiled the BMW 3 Series Touring in three different variants for the Philippines.

The OMODA 5 EV will be coming to the Philippines in the fourth quarter of 2023 along with the OMODA and JAECOO brands.
View More Articles