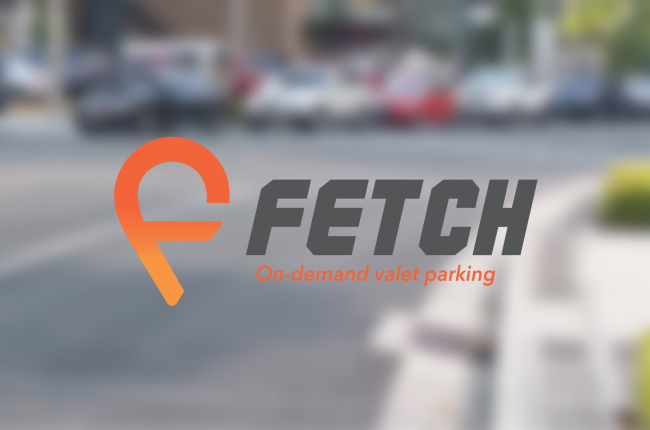 Searching for a parking space in the busy urban jungle could take a few minutes to, in some cases, an hour. Most people would agree that waiting in line would be a waste in time, money, and fuel. Luckily, there's Fetch Valet - a mobile app that provides its users with on-demand parking services.
With the app, users can simply request for a valet to meet them at their destination. The valet driver will then bring your car to the nearest secure parking lot, after which the app will send a photo confirmation showing exactly where your car is parked. To claim your vehicle, users can send a request and the valet will bring your car to you.
Our time is so valuable. We should spend it on things that are more productive than waiting for parking. With Fetch Valet, I like to think that we are not just providing our users with a convenience, we are giving them back their wasted time, so that they can spend it on things that really matter," said Founder and CEO of Fetch Valet Martin Luchangco.
Fetch Valet's operation hours are between 7 a.m. until 8 p.m. from Monday to Friday. But what if a user needs to stay out beyond that? Well, Fetch Valet says users need to inform them on the app's messaging service or on Facebook Messenger. After notifying them, the Valet will bring your keys, parking ticket, and inform you of the parking location.
Fetch Valet is currently available in Bonfacio Global City (BGC) only, but the company has plans to expand to other Central Business Districts within 2017.
According to the official website of Fetch Valet, parking areas will be located (but not limited to) at the following:
28th West/Fort Strip Parking Lot
One, Two, and Three Parkade Parking Lot
Cresent North and South Parking Lot
Gallery Parkade
30th East
Crossroads
The stress-free experience, which is backed by a P5-million insurance coverage, comes with a fee of P45 for the pick-up plus P15 per hour for the parking itself. Payments can be made via any Visa or Mastercard debit or credit card. Yes, Fetch Valet currently accepts cashless payments only.
Interested parties can download Fetch Valet via the App Store for free on iOS devices. On the other hand, the android version of this app is still under development and will take a few more months before it's available. As as alternative, customers can also book their valet by sending a message on the app's official Facebook page.
Latest News
Mazda is working on launching a new CX-5 in 2025. The most popular crossover in the lineup is also going hybrid.

A new Toyota Gazoo Racing motorsport car is set to be unveiled during the 24 Hours of Le Mans on June 10, 2023.

Hyundai is serious about putting the N Vision 74 into production according to Chief creative officer Luc Donckerwolke.
View More Articles