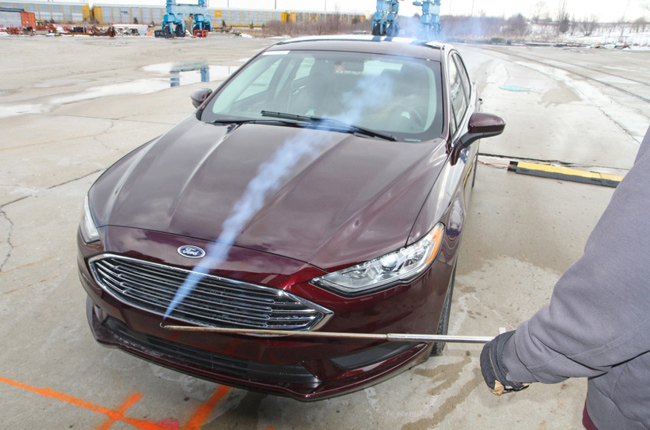 Ford has come up with a novel way to make vehicles quieter through its mobile aeroacoustic wind tunnel. The blue-oval brand says its mobile aeroacoustic wind tunnel is a world's first and it can produce wind speeds of up to 129 km/h.
Since its mobile, the patent-pending tunnel can be broken down and reassembled at any Ford assembly plant in North America. Moreover, the mobile aeroacoustic tunnel helps Ford engineers to improve productivity by reducing test cycles from weeks to hours as well as shortening the time spent on the road.
"This project was born from a desire to be the best when it comes to controlling and limiting the cabin noise customers are so sensitive to. Our new mobile wind tunnel saves our engineers time and increases productivity," said Bill Gulker, Ford wind noise core supervisor.
The tunnel is built inside two 53-foot shipping containers. Fords says each container includes aeroacoustic vanes and internal ducting to provide "smooth, controlled airflow" at the nozzle end of the machine. It also has two 16-bladed 6-foot diameter ducted fans that deliver wind speeds of up to 129 km/h.
"Now, we're able to detect even the most subtle noises. We can identify an area in need of improvement, have key people gather, communicate quickly, and resolve the issue without delay," Gulker added.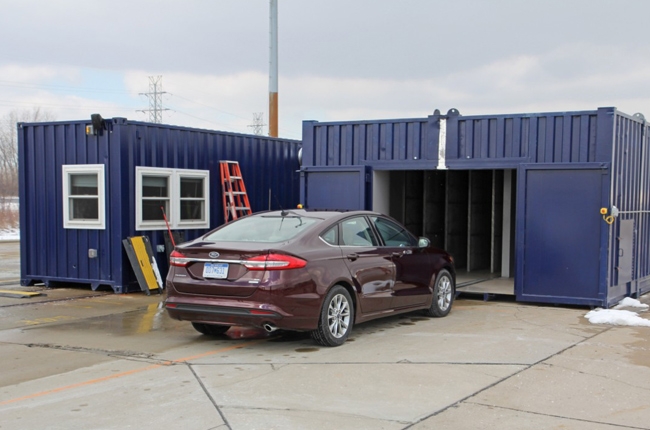 The mobile aeroacoustic tunnel is now currently being use at Ford's Flat Rock Assembly plant in Michigan.
For more information about Ford and its vehicles, visit the AutoDeal Car Guide.
Latest News
Bless your eyes with these unofficial Nissan GT-R renderings from talented Behance artist Enoch Gonzales.

The Blue Oval brand spreads the smile to the less fortunate kids of Bulacan.

This is quite a progress for the brand, given the short span of time. Proving that GAC is indeed China's fastest growing automaker.