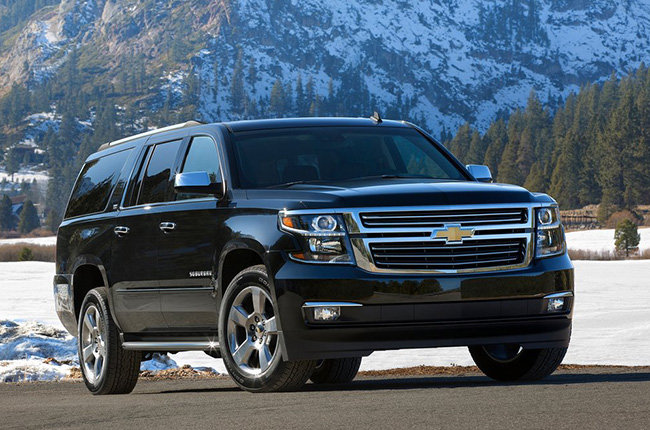 General Motors has found a probable power steering issue on its full-size pickups and SUVs. This pushed them to recall over 1.2 million units of the said vehicles globally to avoid further more accidents caused by the problem.
According to a report from Automotive News, the 'faulty' power steering has a potential to "momentarily fail" whenever the voltage fluctuates. This usually happens at low-speed maneuvers where the voltage may drop then suddenly recover. This, as claimed by the company, could make steering more difficult for the driver to perform and poses a threat to the occupants' safety.
It's said that 30 accidents involving the power steering issue have already been recorded and GM's spokesman Tom Wilkinson claims that the company's already aware of this. Thankfully, there are no deaths reported to date. This news, however, is not something GM is a stranger to. Similar issue made GM recall 800,000 2014 Chevrolet and GMC truck models last year.
About 79,505 units of Chevrolet Suburban are among the vehicles with power steering problems. Other models that are being recalled are the 450,711 units of Chevrolet Silverado, 186,083 GMC Sierra 1500, 145,198 Chevrolet Tahoe, among others. Automotive News also reported that nearly 96,000 units of these affected vehicles were sold in Canada. The vehicles affected are from the 2015 model year range, only one nameplate is actually being sold in the Philippines: the Chevrolet Suburban.
GM promised that owners will be notified and that the electric power steering module software update comes free of charge. However, GM didn't set a date when the recall will begin but is certain that they have the updated software secured.
Source: Automotive News
Latest News
The LTO passed memorandum no. JMT-2023-2399. Engine and chassis stenciling for registration renewal are no longer needed.

SMC Asia Car Distributors Corp has unveiled the BMW 3 Series Touring in three different variants for the Philippines.

The OMODA 5 EV will be coming to the Philippines in the fourth quarter of 2023 along with the OMODA and JAECOO brands.
View More Articles