Honda has recently refiled for a patent for its CR-Z nameplate in the United States. The filing was first discovered by Motor Trend and was done by the automaker on July 29, 2020. This could indicate that the Japanese brand may have an interest in reviving the old nameplate for a new generation. However, it is important to note that refiling patents for old nameplates are a common practice done by automobile manufacturers in order to protect their model names. While this might be the case for the CR-Z more details suggest that Honda may have something planned.
Honda's old trademark for the CR-Z expired in the US on June 30 back in 2017. With the new trademark being only filed recently this means that the Japanese automaker waited 3 years to regain control of the name in the US. With the automotive market currently shifting to cleaner means of mobility, now could be the time for Honda to bring the CR-Z back, as hybrid vehicles are slowly becoming mainstream. The Japanese brand is already offering its popular vehicles such as the Honda Jazz, Honda Accord, and Honda CR-V in other countries with hybrid drivetrains.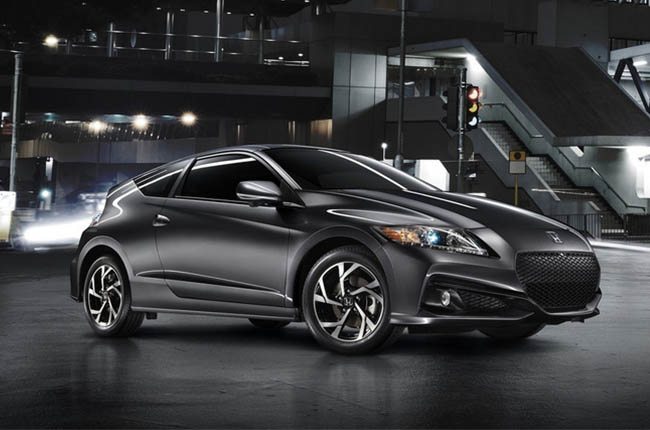 The original CR-Z debuted with a 1.5-liter four-cylinder gasoline engine that came with hybrid assistance. It produced 122hp and 174 Nm of torque. At the time of its launch, hybrid vehicles were a niche market, which was especially true for the Philippines. To add to this the CR-Z's pricing at the time made the vehicle only made the vehicle accessible only to a few. For the 2013 model year, the CR-Z was then updated with a more powerful electric motor that bumped up its output to 130hp and 190 Nm of torque.
While there is no official word yet if Honda will be truly bringing back the CR-Z, the automotive market is now more receptive to hybrid vehicles making its return a likely possibility. As to when, however, only Honda knows for now.
Latest News
French automaker Peugeot has just unveiled the new design of its i-Cockpit dashboard, set to debut on the all-new 3008.

Peugeot will return to the 24 Hours of Le Mans with its new the 9X8 hypercar as part of the race's 100th anniversary.

Starting July 1, 2023, Kia Philippines Motor Corporation will be under the leadership of industry veteran Brian Buendia.
View More Articles