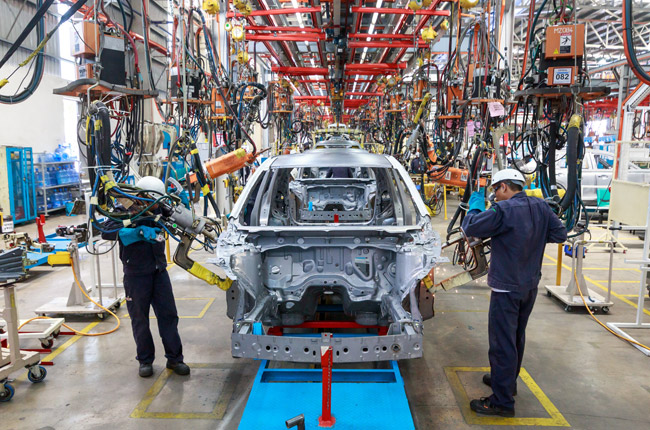 The Japanese automotive industry is facing a serious crisis that affects the overall quality of its vehicles. Kobe Steel, one of Japan's largest steel supplier, falsified data concerning the strength and durability on some of its aluminum and copper products.
Kobe Steel said in a press release that the data in inspection certificates had been "improperly rewritten" to meet the specified quality standards. The company was made aware of this fiasco after they conducted "emergency quality audits" of the product's compliance status that was shipped over the past year (September 1, 2016 to August 31, 2017).
The products included in the shipment are the following: aluminum flat-rolled products, aluminum extrusions, copper strips, copper tubes, and aluminum castings and forgings.
As of this writing, Kobe Steel shared that about 19,300 tons of aluminum products and around 2,200 tons of copper have been shipped. In addition to that, an estimate of 19,400 units of aluminum castings and forgings have also been shipped.
Kobe Steel supplies materials or products to major Japanese car manufacturers. According to New York Times, Toyota, Honda, Mazda, Mitsubishi, Nissan, Subaru, and Suzuki are among the clients of Kobe Steel.
This Kobe Steel crisis also adds to the scarred reputation of Japan's manufacturing quality. As a review, the global automotive industry was rocked by the massive safety recalls of Takata airbags. The Takata crisis resulted to recalling nearly 100 million vehicles worldwide and has been labeled as the "largest and most complex safety recall in U.S. history." The airbags, made by major parts supplier Takata, were mostly equipped in cars from model year 2002 through 2015. It was reported that Takata airbags could deploy explosively which would result into injury or fatality.
Latest News
We could soon see the new sportier version of the seven-seater SUV make its debut for the Australian market soon.

Volkswagen Philippines announces cash discounts for its entire lineup in the country.

Hino tested out its latest hybrid technology at the 2022 Dakar rally finishing 22nd place in the truck division.
View More Articles