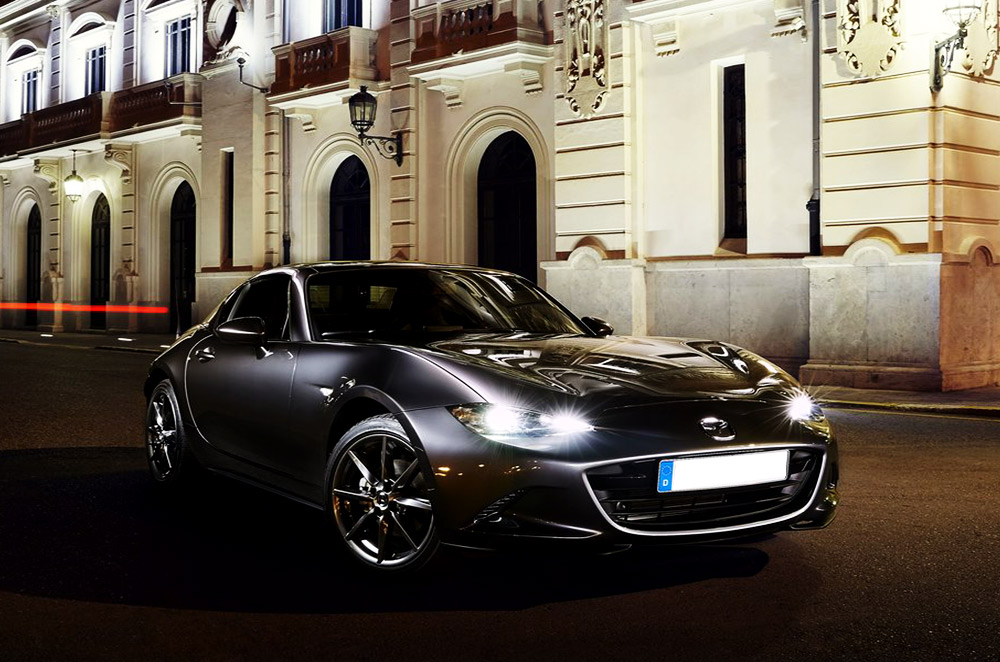 After revealing its plans for sparkless ignition engine for 2019 SkyActiv-X, Mazda is now working on a new patent – a monstrous supercharged mill. Yes, monstrous, as it will have 3 turbochargers in total.
As you can see from the images from the U.S. Patent and Trademark Office (USPTO), the engine will use 2 conventional turbochargers and an electric supercharger, working in parallel with each other.
According to the patent application published on August 17, 2017, the electric supercharger builds pressure to the lower end of rev range that eliminates turbo lag, while the turbochargers creates top-end power. In simpler terms, the turbos and the supercharger will partner up to deliver a better and powerful engine capacity.
The question now is, if this patent ever make it to production, which Mazda car will this impressive engine design fit into? The patent stated that it will be used for a rear-wheel model, which is currently populated by the MX-5 only. Will this power the future Miatas? Or better yet, are we looking at the heart of an RX-8 successor? Possible, but we'll see.
Latest News
The Department of Public Works and Highways acquires their right-of-way for NLEX Harbor Link Segment 10.

Volkswagen shall be able to quickly deploy a high volume of EVs in China.

It would have been the best place to convince yourself or your family that you need a Mini in your life.