The Motorcycle Development Program Participants Association (MDPPA) announced that sales figures for 2016 have exceeded expectations with a 35% year-over-year growth or 1.14-million units sold.
In a press event, the MDPPA reported that the Moped or Underbone category hit an all-time high with 418,043 units sold, accounting for 37% of sales in 2016. Following closely was the Business Motorcycle category which sold 368,270 units or 32% share of the sales pie.
Meanwhile, Automatic Transmission Motorcycles posted 274,104 units sold last year. This category experienced the highest growth with a 51% increase from 2015.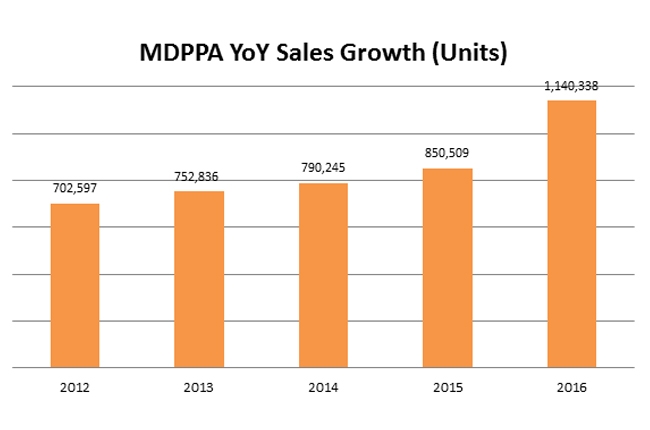 The group is optimistic that it can replicate or even surpass this feat this year due to consumer demands for a more mobile and more fuel efficient mode of transportation in major cities. They conservatively predict that 2017 will bring a 12 to 15% growth in sales.
MDPPA consists of motorcycle brands such as Honda Philippines Inc., Kawasaki Motors Philippines Inc., Yamaha Motors Philippines Inc., Suzuki Philippines Inc., and Kymco Philippines Inc.
Latest News
A Cummins PowerDrive6000 will find itself inside an Isuzu F-Series medium-duty truck.

The new bridge connecting Manila Chinatown and Old Manila looks just about ready to serve.

The MINI Recharged program fits a 122 hp electric motor in your Classic Cooper, and the process is reversible.
View More Articles