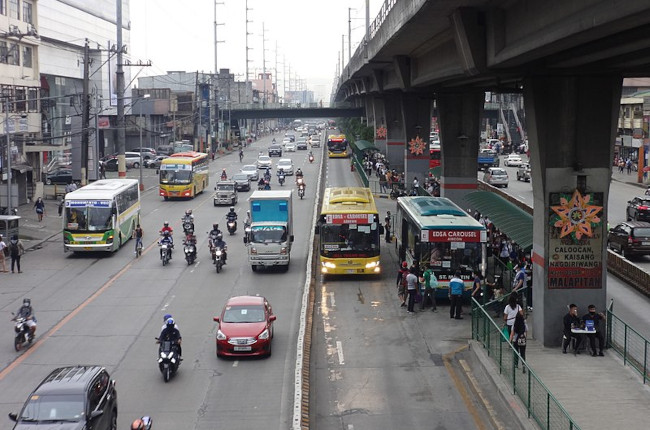 You've probably noticed the traffic on the roads of Metro Manila. Whether we like it or not, traffic is coming back, and the Metro Manila Development Authority (MMDA) is noting that the congestion on the road is once again nearing pre-pandemic levels heading into the holidays. We've covered a similar notion from the MMDA back in July 2021, and it seems that the topic is back once again for yet another round of consideration and discussion.
It felt like it was just yesterday when the country's roads were as open as can be, and the MMDA didn't need the number coding implementation in order to help manage traffic. Now that we're going into the holidays, more and more people are going out of their homes for work or for leisure.
Benhur Abalos, the MMDA Chairman, said in a report that discussions are ongoing to resume the implementation of the number coding scheme in Metro Manila given the traffic now, and the worsening situation for the upcoming holiday season.
According to the report, the coding scheme could see implementation from 7:00 AM to 9:00 AM, then will continue from 5:00 PM to 7:00 PM.
Should the MMDA bring back the number coding scheme, an official announcement will first be made. The coding scheme hasn't been implemented for the longest time due to the pandemic thinning out the traffic due to social distancing. Now with the scheme being heavily considered, the MMDA will have the responsibility of informing motorists about the reimplementation should the decision to resume push through.
The added traffic is in lieu of relaxing quarantine restrictions. Recently, curfew restrictions have been lifted, and many Filipinos are going out of their homes without much worry. Public transportation is also on its way back up to full capacity to allow more people to commute.
Latest News
Kia Philippines clarifies on the capabilities of current battery electric vehicles (BEVs), namely the Kia EV6.

The electrified pickup truck comes with a powerful electric motor, decent range, a great set of features, plus an interesting vehicle and battery warranty.

It's a new application that will help you keep track of your vehicle at all times and help you make sure it is safe.
View More Articles