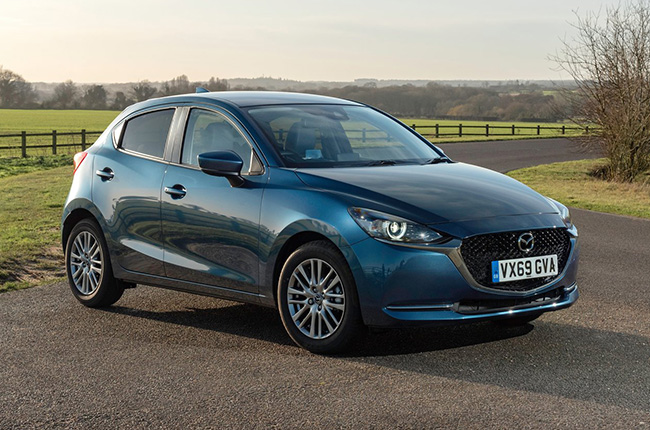 Mazda has something special in store for its next-generation Mazda2. While the design of the vehicle has yet to be unveiled, reports have come in stating that it could soon come with a hybrid variant. The Mazda2 hatchback and sedan duo have been a popular choice in the Philippines for those seeking to get a sportier ride. The twins originally made their debut back in 2014 and in 2020 have gotten an update locally, revising their design with the addition of new features as well. While these updates for the vehicle are substantial and help keep the vehicle competitive in its segment, the model itself is nearing the end of its life cycle.
Details about the design of the next-generation vehicle are still sparse. However, reports have also stated that the new Mazda2 could come from a collaboration with Toyota. While not yet officially confirmed, the next generation of the vehicle could be a rebadge of the global version of the Toyota Yaris. However, this is purely speculation and the automaker might have different plans for the ASEAN market
That being said more reports have surfaced indicating that the Japanese automaker already has plans to produce the new model in Thailand. Production is expected to start in the second quarter of 2022 with an official reveal planned within the same time frame. The reports have also stated that a hybrid version will be made available along with a variant that will have an efficient small displacement engine. The addition of a hybrid model could be a way for the Japanese automaker to utilize Thai government incentives to help lower its production costs.
If Mazda were to utilize the global version of the Toyota Yaris, this could mean that the automaker will gain access to the Toyota Hybrid System (THS). Mazda has hinted that it is looking into using its partnership with Toyota to utilize the THS for its future line of vehicles. This could mean that the driving experience between the two companies would be similar, however, Mazda could still tweak their models slightly to create a sportier drive.
In the meantime, all we can do now is wait for more announcements to see what Mazda has in store for the next generation of the Mazda2.
Latest News
The production version of the Mitsubishi XFC Concept will be unveiled at the 30th GAIKINDO Indonesia International Auto Show in August.

Nissan, Mitsubishi Motors, and NMVK joint collaboration has produced 50,000 EV minivehicles for better mobility.

JETOUR Auto Philippines is expanding aggressively all across the country, with 16 new dealerships planned for 2023.
View More Articles