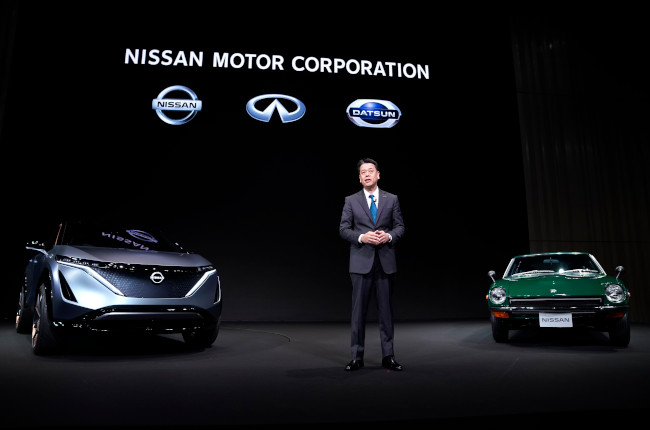 Nissan Global appoints its new CEO, Makoto Uchida, who officially assumed his post on December 1, 2019. A press conference was held in Yokohama, Japan at the company's global headquarters.
Uchida served as Nissan Motor Co.'s senior vice president, President of Dongfeng Motor Co, Ltd., and Chairman of Management Committee for China (MC China) before assuming the role as the new president of Nissan Global.
With his past experience in what is the fastest-growing and largest automobile market in the world today, Uchida is leading the charge into a new era for Nissan. In his speech, he addressed the mismanagement of the company brought about by the previous administration's faults.
The recent issues around final inspections in Japan and executive misconduct revealed serious operational management issues and weak corporate governance. This didn't just damage our reputation; by trying to hit over-ambitious goals, we caused a rapid decline in our performance.
Following this, Uchida went on to outline his plans for the future of Nissan. He plans to bring forth a corporate culture where they listen to customers, dealers, suppliers, and a wide range of stakeholders in and outside of the organization. Following this, the company's goal of electrification, and technological advancement were also given a mention in the president's speech. "I believe in the strengths and capabilities of Nissan's people. There is no doubt that we need to take a global approach to our business and adapt to the societal changes that CASE— connected, autonomous, electric and shared—technologies will bring," stated Uchida.
Other plans include the three pillars for the business transformation of Nissan Global. The company's president stated that they will be "rebuilding U.S. operations, improving efficiencies of operations and investments, and fostering steady growth through new products, new technologies, and Nissan Intelligent Mobility." The "customer-first" mindset will be adopted moving forward with Uchida's plans.
The future is looking brighter for Nissan, as new products will continue to drive interest and revenue for the company. The new president is determined to create a lasting change that will better the Nissan brand for all. At the end of the day, the consumer wins as long as Nissan keeps its promise to create stellar and competitive products by listening to what the market has to say.
Latest News
Hyundai presents Night Of Lights, now open to the public with an immersive audio-visual drive-through.

This new variant of the Ranger slots over the Wiltrack and just under the Raptor in terms of features and power.

Class 1 vehicles are expected to pay P35, class 2 vehicles are expected to pay P69, and class 3 vehicles are expected to pay P104.
View More Articles