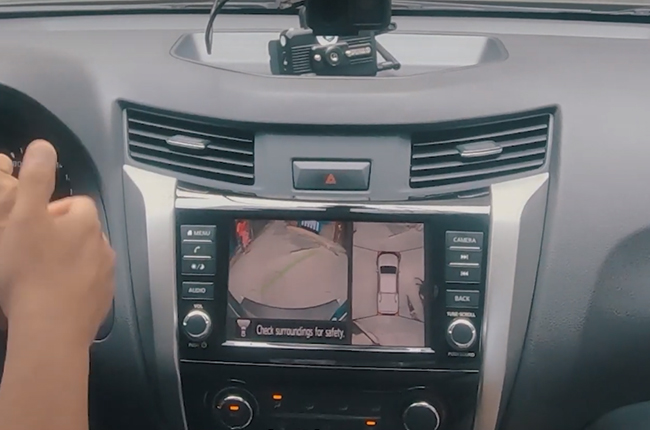 Nissan Philippines showcases its Intelligent Mobility (IM) technology in its latest video. The video takes a relatively non-techie driver around the streets of Manila, utilizing all that the Intelligent Mobility has to offer. It starts off by showcasing the keyless entry and the push-to-start system of the featured vehicle, a Nissan Navara.
The video's main focus is on Reinier Barrios, an old school MT driver who isn't used to the new technologies available on cars today. He is then assisted by Cyrus Macasera a Nissan representative there as his guide. The two then explore the Nissan Navara and go over its keyless function. As the new to the car driver, Mr. Barrios takes the pickup out to the streets of Binondo to get a feel for the vehicle. They get lost during the familiarization.
At this point, the video shifts to one of the main features of the vehicle's IM system – the Android Auto and Apple CarPlay. Here they connect the phone of Mr. Barrios so that they can project the Waze navigation app to the infotainment system. From this point, they continue their journey to a restaurant.
The two navigate further into Binondo and encounter a rather tight street. Here they utilize the vehicle's around view monitor to check the surroundings to make sure that it doesn't hit anything. During their navigation, Mr. Barrios' phone rings, which transitions into the hands-free function of the head unit.
Finally arriving at their destination (a restaurant), the two now tested out the rearview camera with predictive course lines. It's another feature bundled with the Intelligent Mobility system. With relatively new technology on his hands, Mr. Barrios started to doubt if they would be able to park into the parking space in one try. Thanks to the predictive lines and a little guidance from Cyrus, they parked the Navara safely with room to spare.
Towards the end of the video, Mr. Barrios was interviewed one final time about his thoughts about the Nissan Intelligent Mobility system. He cited that the system was convenient because of its ability to pair with his phone and navigation. He further mentioned that the around-view camera and that the system itself was high-tech.
Watch the whole encounter here:
Latest News
Hyundai presents Night Of Lights, now open to the public with an immersive audio-visual drive-through.

This new variant of the Ranger slots over the Wiltrack and just under the Raptor in terms of features and power.

Class 1 vehicles are expected to pay P35, class 2 vehicles are expected to pay P69, and class 3 vehicles are expected to pay P104.
View More Articles