With the 2018 Beijing Auto Show in full swing since April 25, 2018, we're seeing a lot of interesting concepts and updates to vehicles we are all familiar with. There's a heavy trend towards electric power for this year's show, and it seems that manufacturers are making it a point to showcase their latest strides in efficient technology.
While some of the vehicles revealed or announced may not reach our shores (there's always that possibility), we can't help but wish that our market was receptive enough to be considered. We've compiled a list of new and exciting vehicles that tickled our fancy during our coverage of the 2018 Beijing Auto Show, and while the expo is still on-going until May 4, 2018, here's our list of favorites so far out of all the announcements.
2019 BMW M2 Competition
405 hp and a manual transmission is available. What more could you want? 0-100kph in 4.2 seconds using stick, and four seconds flat using the DCT automatic. This could very well be the meanest tiny M car.
Mercedes-Maybach Ultimate Luxury Concept
A mix of a sedan and an SUV, this concept aims to produce 750 hp through four electric motors. The concept also features fast charging (five-minute charge is equal to 97-km range) and an estimated range of over 322 km.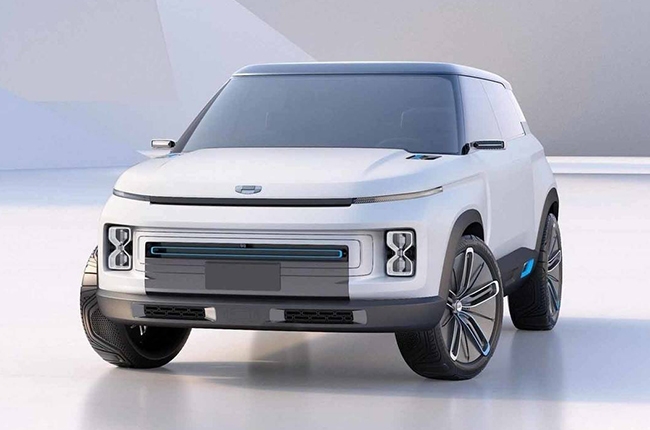 Geely Icon
Based on the Volvo XC40 platform, the Geely Icon features a retro, 8-bit design. Blocky screens and glass panels make up the interior, while the hourglass shape is integrated everywhere.
Audi Q5 L
In their quest for more legroom, the Chinese have always loved vehicles in long wheelbase variations, and the Q5, Audi's first SUV to ever get the treatment, aims to satisfy just that. An additional 88.9 mm (3.5 inches) is featured on the Audi Q5 L, as well as different trims for the model. More space, more comfort, correct?
Honda Everus
While Honda plans to launch the Everus as a China only model, the Everus marks an important step for Honda as this will be their first mass-produced electric vehicle. No news on actual specifications just yet, but rumor has it that the concept will make it into production by the end of the year.
BYD E seed
BYD has introduced its latest concept vehicle, the E-SEED, which stands for Electronic Sports Experience Environmental Device. Touted to have a range of 600 km and a 0-100 time of 3.9 seconds, the E-SEED is a fully electric performance SUV. Not much has been said about the concept vehicle just yet, but it should be a promising contender.
Latest News
Get ready to apply for or renew your license with this handy guide from the LTO PITX Licensing Center.

Chevrolet Philippines' distributor, TCCCI, along with M1G1 Auto Dealership Corporation opens its new Makati location.

Mitsubishi furnished its popular seven-seater MPV with a new look, a new cabin, and more features.
View More Articles