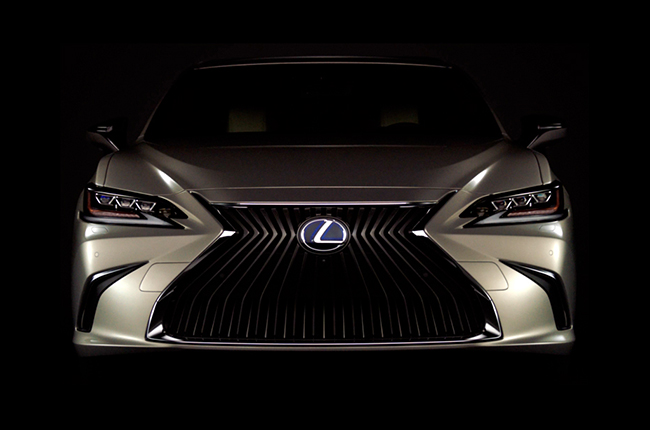 Lexus just couldn't wait to show off the all-new ES before the 2018 Beijing Motor Show and published a photo of the midsize luxury sedan for the world to see.
The all-new ES, as seen in the teaser, does come with the brand's bold vertical spindle grille which is complemented by sharp headlights lined with daytime running lights (DRLs). It's also not hard to miss its logo outlined with blue lighting that could mean that the ES is also a hybrid like the LS 500. Who knows?
Unfortunately, the Japanese luxury car manufacturer didn't release any of its specifications. Good thing we only have a few days until it's all finally revealed to us at the 2018 Beijing Motor Show on April 25 to May 4.
Watch Lexus bare its all-new luxury sedan on the video below.
Latest News
More reasons to buy a Ford Explorer.

A total of 7,320 units were recorded by AVID, with the LCV segment shining the brightest in October 2019.

Coventry Motors Corporation updates the Land Rover Discovery Sport, including a dolled-up R-Design variant that includes several interior and exterior refinements over the standard.