Love it or hate it, the Mitsubishi Xpander has gained a large following in the Philippines. It is one of the most sought-after small MPVs in the market today and is loved by many people around the Philippines because it's quite a do-it-all vehicle. It's also the latest all-new addition to Mitsubishi's stable and with it comes the Dynamic Shield design language that you can see on other Mitsubishi vehicles.
We wondered why the Xpander was such a hit, so we took a closer look and found five things that we liked in no particular order.
Visibility: A glass box...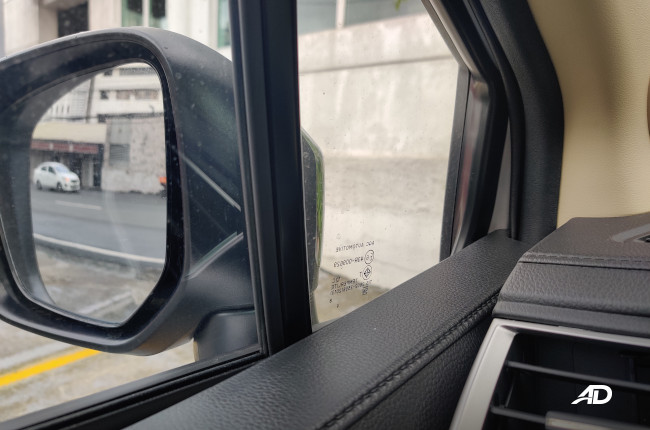 The Xpander's interior is dominated by several panes of glass that allow light to enter into the cabin. Visibility is a high point for this model, as the driver won't have to move his head too much to see over the hood or around the car.
Comfort: … A comfortable glass box
One of the key selling points of the Xpander is its unibody construction. Unlike other competitors in its class, Mitsubishi has opted to build this vehicle like a crossover, complete with a monocoque chassis. This allows for the vehicle to take bumps without much of a problem. The suspension is also tooled to be more pliant and cushioned, which is a relief on the road. Mitsubishi also designed this car with more ground clearance to clear higher-than-average humps or deeper-than-usual potholes.
Handling: Responsive for its class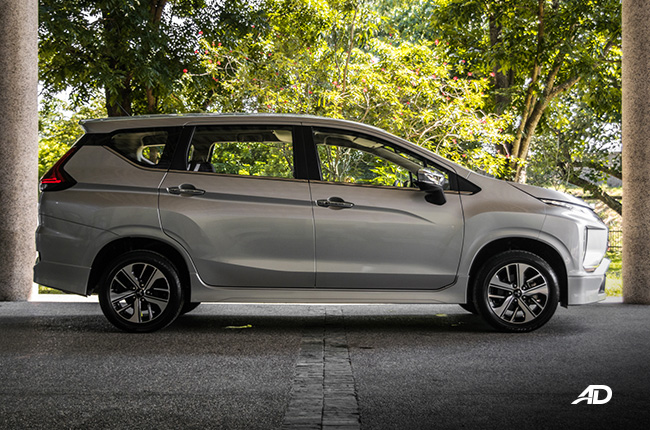 Also because of its chassis, another aspect of the Xpander stands out. Handling is quite precise in the city, and maneuvers can be executed with ease, thanks to the light steering. The body roll is also well-controlled, and it feels more car-like, which means that body roll isn't worrisome.
Storage: In one word, Xpansive
There are so many storage holes in the Xpander's cabin that it's ridiculous. You get cubbies, holders, compartments, trays, sleeves, cavities, and boxes. Mitsubishi has pretty much given you every storage style in existence at this point.
You'd be surprised how many items you can fit into the Xpander's cargo area, mainly because the third-row seats fold flat. Lift the false floor though, and you're greeted with even more space, as well as a few dividers.
Legroom: UnXpected
While you can store a lot of items in the storage areas of the Xpander, the biggest space can be found in the second row of seats. The competition usually compromises on second-row seating space in order to accommodate human beings for the third row.
Not for the Xpander though, the third row of seats remains serviceable, and the second row has a great amount of space for averaged size Filipinos to cross their legs and get comfortable.
Just One More Step To Get Your Quote
Find out more info, request a brochure, or request a quote by sending an inquiry below
Latest Features
We've combed through our comprehensive car guide to give you the cheapest cars from different brands.

Serving as the entry-level cars in the Kia lineup, the Soluto and Picanto are both laden with features and value, which is better?

There are many models on offer in the Philippines, but here are 10 of the best that we have driven.