The 7-seater vehicle market in the Philippines has grown over the past few years. More and more models have been slowly added to this category coming in from almost every price point. That being said, the question now arises, what if you want a car that comes with more than just seven seats? What are your options?
To help you with this we have made a quick list of 8-seater vehicles all available and on sale on the Philippine automotive market today. These vehicles will come from multiple price points but all have the same theme of having seating for at least 8 occupants. The list will also be arranged from the most affordable all the way to the most expensive and will vary in vehicle body types.
Suzuki APV (P593,000 - P813,000)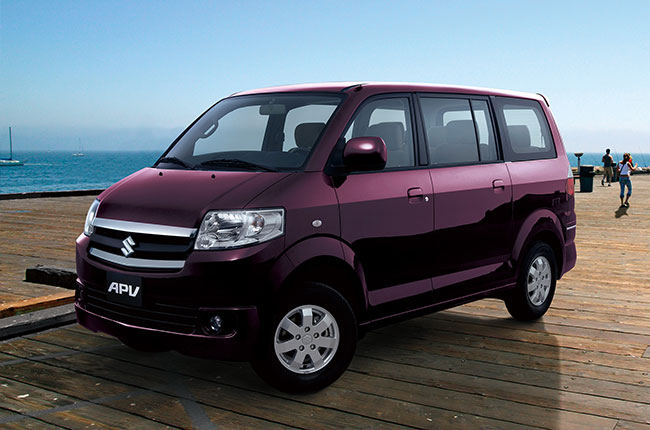 An affordable entry onto this list is the Suzuki APV. This 8-seater MPV is also one of the older models still available in the Philippine market and comes with a great community behind it. It is powered by a 1.5-liter naturally aspirated gasoline engine that produces 91hp and 127 Nm of torque.
Despite its low figures on paper, it's still enough to get the vehicle moving at highway speeds. As an older entry don't expect too much when it comes to features, but it's still a tried and tested vehicle that will fit those who are on a tight budget. It also fits the bill of being an 8-seater albeit being a bit of a tight squeeze.
Maxus G50 (P948,000 - P1,338,000)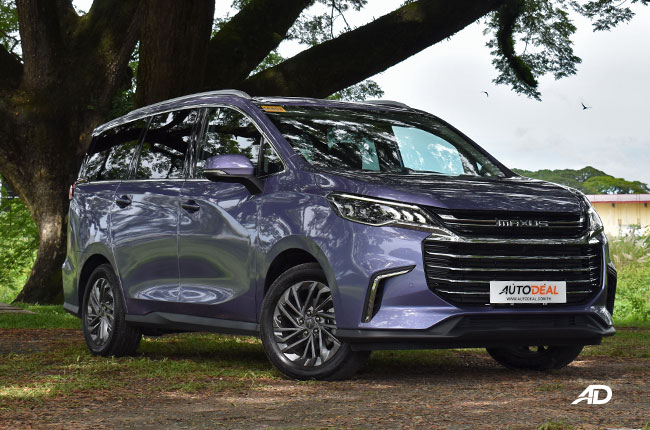 If a family vehicle is what you are after and want a vehicle that can comfortably accommodate eight passengers, then look no further than the Maxus G50. Not only can it sit more than seven occupants comfortably it also comes with an affordable price tag as well. Not to mention it also comes with a turbocharged gasoline engine that helps set it apart from the rest of its competition. Its 2+3+3 seating configuration and big dimensions allow it to have plenty of space inside for passengers to sit comfortably.
Aside from this, the MPV also comes with a host of safety and convenience features such as a 360-degree camera to make sure that the vehicle's occupants are safe in the event of a crash. The camera also helps with the maneuverability of the vehicle making it easier to drive through tight streets or park in small spaces. Overall it's a great MPV to consider as even though working on a tight budget can afford it.
Kia Grand Carnival (P1,995,000 - P2,395,000)
A veteran of the minivan segment, the Kia Grand Carnival still has a lot to offer as an 8-seater vehicle. Despite its seniority in its category, it comes with many features that have stood the test of time and that many will surely enjoy. For convenience, the minivan comes with dual electric power sliding doors, and an 8-inch infotainment system with Apple CarPlay and Android Auto connectivity just to name a few. Several power outlets can also be found in the cabin making it easier for the occupants to keep their mobile devices charged. Ample cargo room can also be had with the vehicle even with all of the seats up.
To add to this the vehicle also comes with a powerful turbo-diesel engine that produces 197hp and 441 that can rocket the people hauler to highway speeds with ease. If comfort and touch of luxury are what you are after then the Kia Grand Carnival definitely deserves a spot on your list for consideration.
Ford Expedition (P4,479,000 - P4,612,000)
If you want a large and in charge SUV that can comfortably seat eight people, then the Ford Expedition is an ideal choice for you. This land yacht comes well equipped with and has plenty of space to fit eight averaged size Filipino passengers with ease. To add to this, the large SUV also comes with a lot of convenience features that make it like a mobile apartment or even an office on wheels.
It also helps that the SUV is powered by a 3.5-liter twin-turbo gasoline Ecoboost engine that produces 375hp and 637 Nm of torque. With a powerhouse a motor that can accelerate the Expedition to highway speeds in a matter of seconds. If a spacious interior is what you are after and don't mind the hefty gasoline bill that comes with powering a behemoth of a vehicle like this then the Ford Expedition could be the right car for you.
Nissan Patrol Royale (P3,988,000)
A seasoned veteran that can go toe to toe with its American rival is the Nissan Patrol Royale. This equally large SUV comes with all the luxury features one might expect from such a big vehicle that comes with an equally large price tag. The leather seats are soft yet supportive and space is plentiful even for 8-occupants.
Similar to its Ford rival, the Nissan Patrol Royale also comes with a powerful engine under the hood, but unlike its American counterpart, it is powered by a naturally aspirated 5.6-liter V8 gasoline engine that produces 400hp and 560 Nm of torque. The Nissan Patrol Royale is ideal for those looking for big space, big power, but don't mind having to pay a hefty gas bill for all the luxury and features that it offers.
Toyota Land Cruiser (P4,619,000 - P5,000,000)
Another large SUV to make it onto the list is the Toyota Land Cruiser. Known for its near-legendary status as a dependable off-roader, this SUV also carries with it more than enough room to comfortably seat eight people.
Unlike its other large SUV rivals that are gasoline-powered, this vehicle runs on diesel instead. It is powered by a 4.5-liter V8 diesel engine that produces 232hp and 615 Nm of torque. The Land Cruiser is an ideal SUV to get for those who want an off-road-ready vehicle, that comes with a touch of luxury and a might diesel engine under its hood.
Toyota Innova (P1,186,000 - P1,754,000)
The Toyota Innova is a special case that has been added to this list as its pre-facelifted model was a 7-seater vehicle. For its recent facelift, the Japanese automaker has given the vehicle a new headrest for the third row thus increasing its seating capacity to eight occupants. With that change in mind, its V variant has now become a 7-seater instead of its former designation of only being able to seat six occupants.
Nevertheless, the Toyota Innova is a versatile vehicle for those looking for turbo-diesel power under the hood as well as a tried and test platform. While it can be a tight fit especially for those in the third row, the MPV is ideal for those who want an affordable and reliable family vehicle.
Latest Features
With a powerful 3.0-liter diesel under its hood, it could be advantageous for the Ford F-150 nameplate in the Philippine automotive market.

Filling up with a full tank of gas all the time can be expensive, so is a partial tank the answer? Let's explain.

Filipinos love the Alphard, but why not give the Kia Carnival a shot?
View More Articles