As a motoring journalist who has tested almost each and every brand new vehicle you can see on the road today, my opinion has always been sought out by friends and family members who are looking to buy new cars. One time, my cousin hit me up during a family gathering and asked for the cars with the highest ratings on AutoDeal. She's obviously buying a new car, and I knew that she's asking for my help so she would be able to decide which vehicle to buy.
Of course, I quipped a quick "whichever car you like; it's your money anyway," but we both knew that I was kidding. So I took my laptop out of the bag, pulled up AutoDeal Car Reviews, and showed her cars that I thought are worthy of her precious money.
Interestingly, her choices were a mix of subcompact sedans and subcompact crossovers. She didn't have any particular reference when it comes to the cars' body type. She just wants a car that's good for beginners and something that she'll be able to drive in and out of the city. With a budget of around P1-million, her top choices were: Honda City, Nissan Juke, Suzuki Vitara, and Toyota Vios.
Which leads us to a very interesting question – should you get a sedan or a crossover? Many of us are more familiar with sedans as most people who have the capability to buy his or her own car right now grew up without crossovers on the menu. It all boils down to familiarity.
Price
Subcompact sedans and crossovers have relatively close price tags. With the examples given above, the Honda City ranges from P828,000 to P1,059,000 as of this writing, while the Toyota Vios ranges from P659,000 to P1,110,000. As for the crossovers, the Nissan Juke is priced at P1,021,000, with an additional P90,000 if you want the N-Style variants, while the Suzuki Vitara goes from P913,000 to P1,098,000.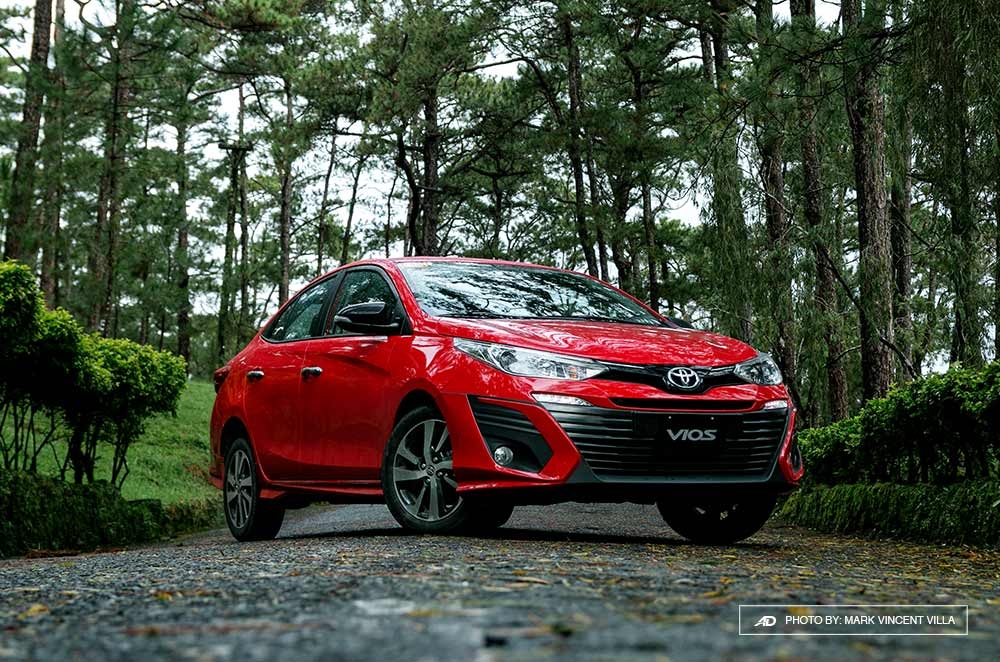 These cars are within the same price range, more so if you'll opt for the top-of-the-line trims, which are packed with convenience and safety goodies. While this may mean that you'll have more choices just by looking at the sticker prices, it also means that it will be a bit difficult to come up with a final choice.
Size
At first glance, subcompact crossovers seem to be bigger than subcompact sedans, but they're generally not. Crossovers are shorter to match its hatchback styling, and sometimes even have shorter wheelbases. With that, interior space is compromised in subcompact crossovers.
Comfort
While crossovers are regarded as SUVs with sedan-like ride comfort, nothing beats the way sedans take care of its occupants. Sedans are generally designed to bring the utmost comfort, no matter what the brand is.
Moreover, since crossovers are given a bit higher ground clearance, body roll comes into play, especially when tackling long curves and winding roads. And that could mean the difference between someone in your car getting sick or not during a long road trip to Baler.
Flexibility
This is the area where crossovers take over. The bigger cargo space and flexible seating configuration allow owners of crossovers to use their cars both for transport and cargo-hauling. Would you be able to load a water dispenser inside a sedan? Definitely not, but you would be able to do so in a crossover.
In addition, the added space from the ground is a huge advantage especially when you're going to places you're not familiar with. Light off-roads and shin-deep floods are a cinch to crossovers, which are places you won't dare drive your sedan onto.
Final Words
The differences between sedans and crossovers are like apples and oranges in December – both are priced similarly, but one keeps the doctor away while the other gives you a healthy dose of Vitamin C.
But if it has to go down with it, just like my cousin, remember these things when choosing between the two: subcompact sedans are for people who like the best ride comfort out of his or her car. It's more of a touring vehicle on a platform that has been proven over time, which makes it the safer choice. However, it's less flexible than a crossover, so you have to be very cautious in the places you go to. Flooded areas are definitely a no-no for these low-riding vehicles.
Subcompact crossovers, on the other hand, are perfect for those with active lifestyles. It fits people who aren't afraid to try something new and are constantly looking for something different. The downside is, these vehicles are less comfortable than sedans, but I don't think adventurous people want to stay in their comfort zones, so there's that.
In both cases, choose what fits your lifestyle and your predicted regular driving habits. And don't forget to test drive all your prospect cars. You shouldn't be afraid to do so – it's free, and it's your right to know where you're spending your money on.
Oh, and my cousin? She chose to buy a Honda City VX for her first car.
Latest Features
That extra attentiveness should pay off.

Here are a couple of important questions you need to ask your service center or mechanic about your car.

Are you looking for your first, or second car? Whether you're a new driver or an experienced one, the Ford EcoSport is a prime choice.
View More Articles