When going for a long drive, especially during holidays, careful planning is the key measure for a smoother trip.
By 'planning' we mean checking for the basic components of your car such as the tires, brakes, fluids, and lights. Aside from ensuring that your car is ready for the long drive, it is also advisable to bring essential things like jumper cables, multi-tools, among others.
However, despite any stringent preparation, problems along the way may and do arise. In case you encounter one along the road, it would be helpful to remember these hotline numbers.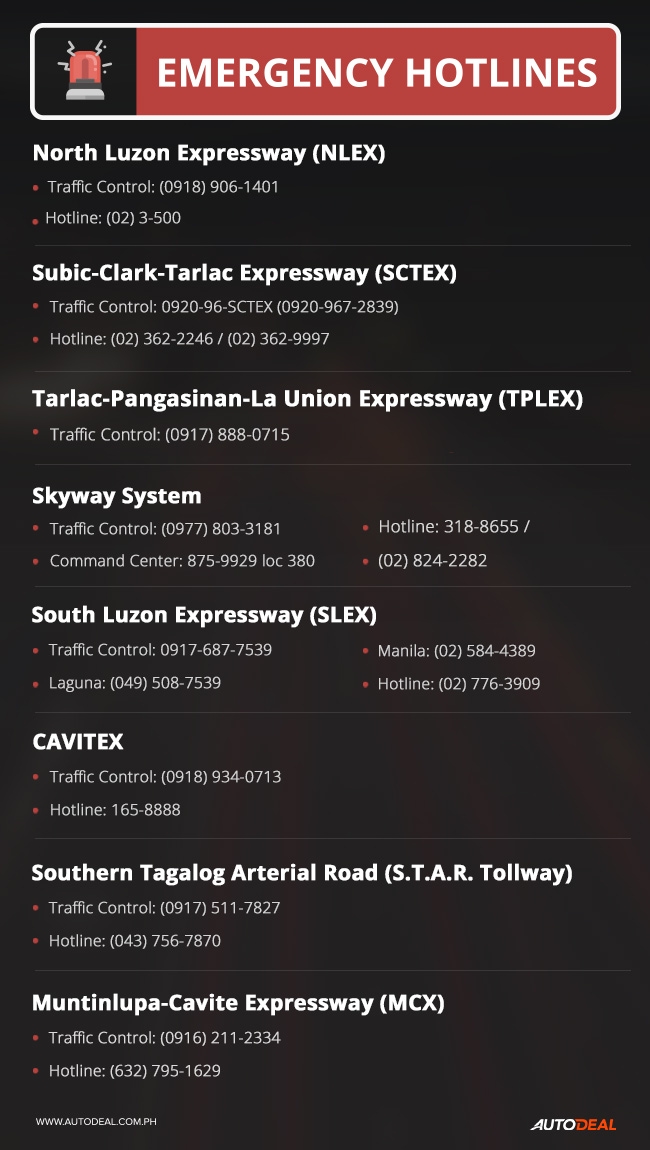 Apart from being safe, don't forget to enjoy your trip and assign roles for each one in the car.
Latest Features
The Toyota Avanza stands as the Japanese brand's entry-level MPV, but which variant gets you the most car for your money?

The Nissan Navara is a pickup with a storied history, but there is more than meets the spec sheet.

If you're looking for car promos that would fit your budget's limit, we have a list of deals with affordable monthly payments.