When going for a long drive, especially during holidays, careful planning is the key measure for a smoother trip.
By 'planning' we mean checking for the basic components of your car such as the tires, brakes, fluids, and lights. Aside from ensuring that your car is ready for the long drive, it is also advisable to bring essential things like jumper cables, multi-tools, among others.
However, despite any stringent preparation, problems along the way may and do arise. In case you encounter one along the road, it would be helpful to remember these hotline numbers.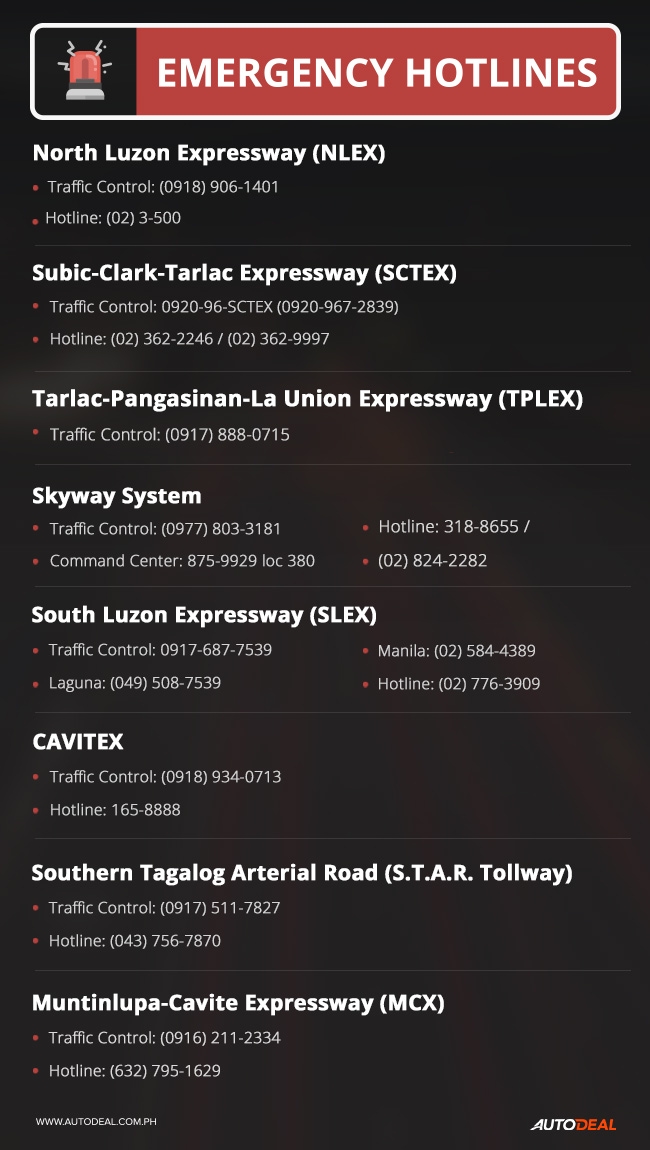 Apart from being safe, don't forget to enjoy your trip and assign roles for each one in the car.
Latest Features
We had a few thoughts about the F-150 in the country, it's too big, but we still desire it.

Crossovers in the Philippines can be had for P1,500,000, and here is a top 5 list of some of our best picks so far.

The Honda Brio and the Kia Picanto are both on today for a Head to Head versus match. Will the Brio take it, or will the Picanto?
View More Articles