When going for a long drive, especially during holidays, careful planning is the key measure for a smoother trip.
By 'planning' we mean checking for the basic components of your car such as the tires, brakes, fluids, and lights. Aside from ensuring that your car is ready for the long drive, it is also advisable to bring essential things like jumper cables, multi-tools, among others.
However, despite any stringent preparation, problems along the way may and do arise. In case you encounter one along the road, it would be helpful to remember these hotline numbers.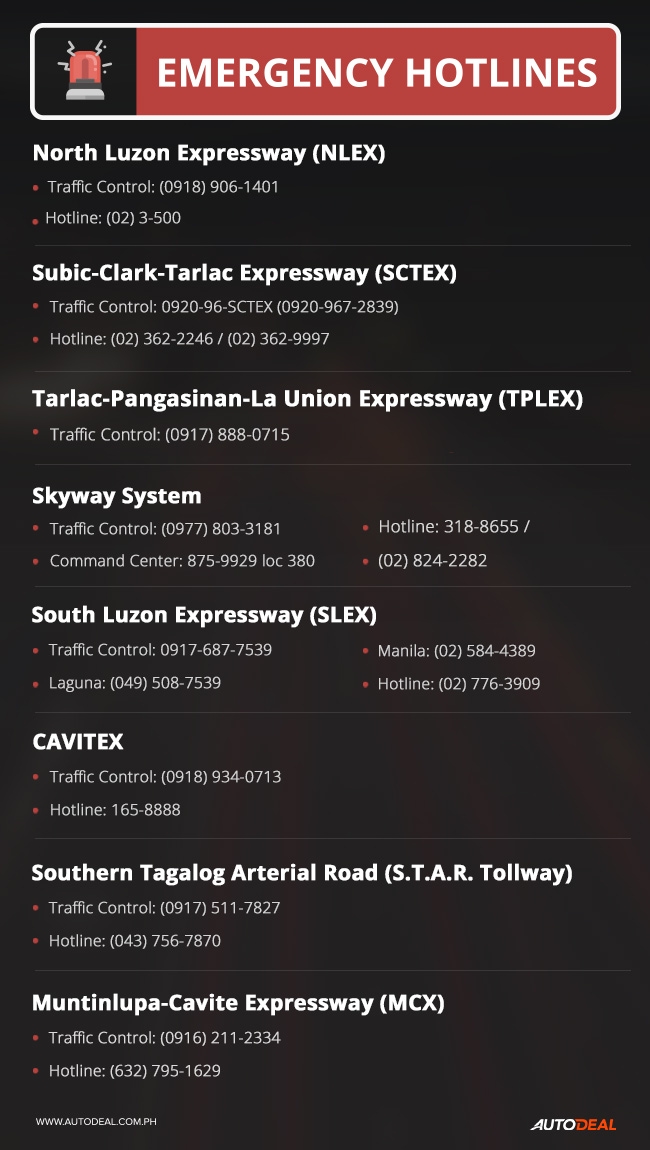 Apart from being safe, don't forget to enjoy your trip and assign roles for each one in the car.
Latest Features
Knowing when to check and change your engine coolant is important if you want to save yourself from facing engine and cooling system issues.

After a hefty catch of buyers last year, Ford wishes to continue its glorious catch through the following promos.

If you're hunting for cars with the lowest monthly payment, expect AutoDeal to share with you the best deals you can get.