When going for a long drive, especially during holidays, careful planning is the key measure for a smoother trip.
By 'planning' we mean checking for the basic components of your car such as the tires, brakes, fluids, and lights. Aside from ensuring that your car is ready for the long drive, it is also advisable to bring essential things like jumper cables, multi-tools, among others.
However, despite any stringent preparation, problems along the way may and do arise. In case you encounter one along the road, it would be helpful to remember these hotline numbers.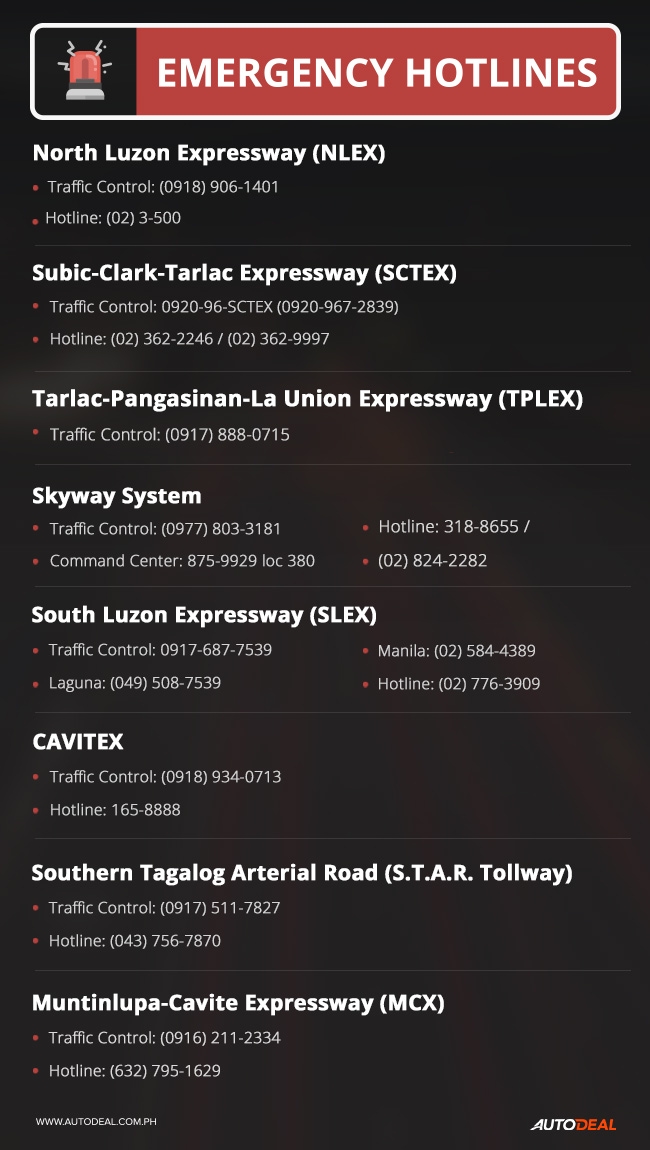 Apart from being safe, don't forget to enjoy your trip and assign roles for each one in the car.
Latest Features
From gloves to backpacks, any of these items would make a fantastic gift for anyone who rides a motorcycle.

Hatchbacks, MPVs, midsize SUVs, and even premium crossovers; there's a ton of choices for families in the Philippines.

Dreams do come true for the fastest growing automaker in China.