When Mazda started to reboot their lineup of cars, the phrase "KODO: Soul of Motion" has always been mentioned with the introduction of each 'all-new' model. But what exactly does that mean? Here's an explanation.
KODO: Soul of Motion is the design language that Mazda used to create their new attractive lineup, such as the all-new CX-5. It was the brainchild of Ikuo Maeda, who wanted a brand-led design perspective for the whole company. He started a philosophical approach that mixed Japanese culture, the essence of being an artist, and the dynamic beauty of life.
The word Kodo was derived from three Japanese words, "rin," "dou" and "en" which means pure and refined presence, dynamic motion, and sensuality of motion, respectively. It took them 12 months to coin the word. For them, it's a balance between the 3 words to represent the scope of the new design.
However, the core of KODO: Soul of Motion design roots back to Maeda's portraiture of the instantaneous motion of a creature.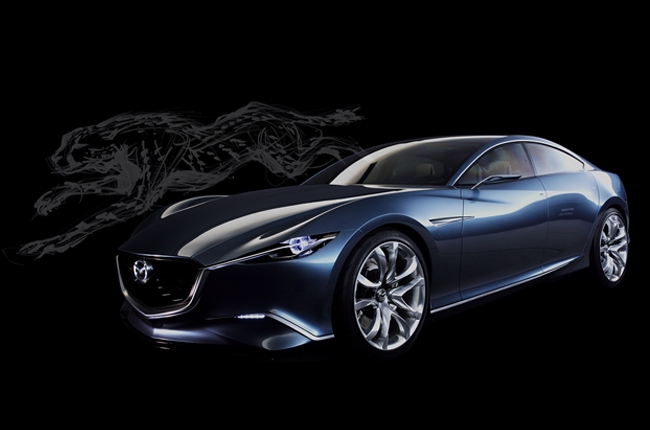 The fierce and sharp headlamps of each model represent a beast's eyes, while the bold fender flares, defined character lines, and wide stance represent the muscular structure of a powerful animal who's waiting to pounce on their victim. You can also compare it to a human being who's about to leap into action.
Maeda's philosophy didn't stop there. He also believes that an object which receives love and attention from its craftsmen will be given a life or a soul. He believes that a car is not only a means to go from A to B, but also a reliable partner in life.
The reboot of Mazda's design was phenomenal; the new models garnered multiple local and international awards in the past few years.
The KODO: Soul of Motion design philosophy is present in Mazda's lineup, except for the BT-50. It's also part of Maeda's vision – to have its vehicles fascinate customers when viewed together.
Get the best deal - Choose multiple dealerships to compare offers!
Select up to 5 dealerships and compare their offers
Over 70% of dealers reply within 1 hour
100% hassle-free with no obligation to purchase
Latest Features
Battery banks that can jump-start your car. Here are the top five best we've seen available online.

We list down the most fuel-efficient sedans for city drives in the Philippines, ranging from small to mid-size models.

When it comes to all-electric crossovers, BYD knows their stuff. They know what it takes to make electric great.
View More Articles