In the heat of the moment, or in the frantic excitement of life, you may tend to forget a few things before you start your trip out on public roads and highways. While you can bring and check tons of things first before you set off, here are five non-negotiable things that you need to have on your person, in your car, or that you need to check before you go out for a drive, no matter how long or short it is.
While these items may seem like common sense, it doesn't hurt to have a written and/or mental checklist with you at all times before you drive.
Keys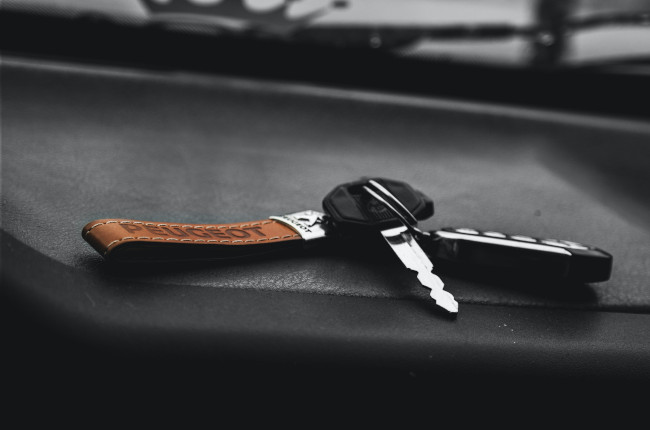 It goes without saying, that you need your car keys to get in and start your car, but also, don't forget your house keys, and do not forget to lock the door on your way out! With keyless entry systems becoming smarter and smarter, you often don't even need to fish for the key to your car inside your pocket or bag. All you need to do is touch the door handle or press a button for the doors to magically unlock. Either that or you have a standard key with a remote, which is still plenty fine by today's standards.
Because car keys are getting sleeker and sleeker by the day, we recommend that you attach a nice little key ring at the end to give it a little more presence in your pocket. Either that or you can get a clip or a lanyard for it so it remains secure on your person. If you're more of a bag type of person, make sure that you know where your key is at all times, lest you take on the arduous task of fishing for your keys and taking precious time out of your journey. So yes, captain obvious, you definitely need to bring your key with you, but even the most seasoned of drivers will end up forgetting their key, even if it is once in a blue moon.
Driver's license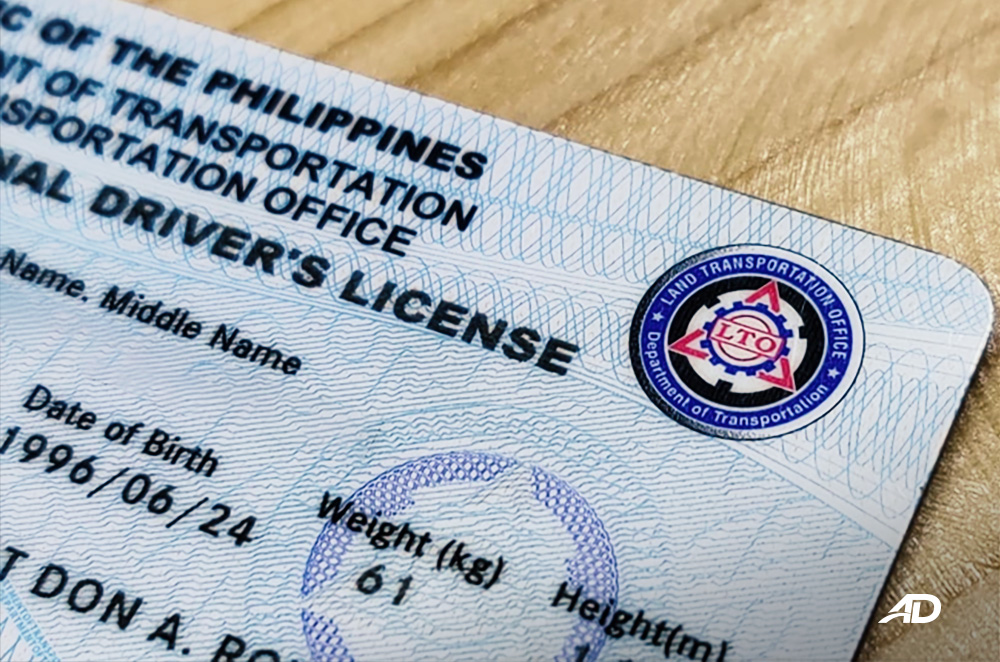 It goes without saying, but please make sure to have your driver's license with you at all times. Heck, even when you're not driving, having a government-issued ID is quite handy just in case you need to fulfill some official requirements throughout your day. It's also very illegal to drive around without a license. While there will be no problems if you don't get caught, it's way better to be safe than sorry.
Accompanying your driver's license is your official receipt, otherwise known as an "OR." Make sure that this accompanies your license. It's also an extra layer of authenticity that indicates that you went through the official process set by the LTO.
Vehicle documents
Apart from your own personal documents, make sure that you have everything that you need for your vehicle to be considered roadworthy. This includes a photocopy of your certificate of registration and the official receipt from the LTO. Do not, under any circumstances, keep the original OR and CR in your car because losing these documents or worse yet, having them stolen, will render your ownership illegitimate. At the very least, if you lose these documents, it'll be a tedious and hard process to get them back under your name.
On top of this, it's also important to have a copy of your insurance policy handy. Keep the document in the glove compartment or any other place that's big enough for a few sheets of paper. Whether you've got a standard third-party liability policy or a comprehensive insurance policy, keep the pertinent documents in your car. You never know when you need it, so it's good to keep a copy within arm's reach.
Money and/or a topped-up RFID account
You never know if there will be a detour on your route, and you never know if and when you will need to take the highway should something come up. That being said, it's always important to bring cash with you, but the best-case scenario is to actually go ahead and top up your RFID accounts whether it is Easytrip or Autosweep, just in case you need to take the highway or the Skyway.
Cash is also good to have on hand for many other things besides tolls. For starters, not a lot of parking lots will accept electronic cash payments, so having actual bills or coins on hand or in your car is recommended. That being said, also please don't forget your wallet. Whether it has a lot of cash or some cash, make sure that you have enough for your journey, if not a whole lot more just in case expenses come up. Also, keep your RFID cards in the car so you don't forget or you don't mix up which card belongs to which car if you have multiple vehicles in your garage.
Smartphone
Whether it's for navigation or for music, having a means of communication is extremely important. Not only can this wondrous device help you navigate and keep you entertained by connecting to your vehicle's head unit, but it can also help you with the number four item on this list which is money, and other things like documents (though it's no substitute for the real thing).
Electronic payments like G-Cash can be readily accessible through your smartphone, and you can also use other methods to top off RFID accounts. We never leave the house without our smartphones simply because they can get us out of a sticky situation in a pinch. On top of that, you can also call for help should things go awry. Remember to keep contacts like your towing service, or your insurance provider to make sure that a plan B is always in order. Always remember, however, that even if you have a picture of your driver's license or your OR/CR on your phone, it's still not a substitute for the real thing.
Bonus: Properly inflated and road-worthy tires
While it may not be the first thing that everyone checks before a trip, it should be the first thing that should be looked at. Tires are extremely important, and unlike an oil dipstick or a transmission oil sight glass, there really is no excuse to not check these extremely important items on your car before you drive off.
A flat tire can cause a whole ton of problems and a lot of damage should things go south. At the very least, your steering wheel will be misaligned, and a little worse is that you could damage your wheels if you go over a nasty pothole, and at the extremely worst, you can end up in a crash. Overinflated tires are also dangerous especially if they're extremely worn. That also leads us to our last point on tires, make sure that there are no punctures and that you still have ample tread to use. Remember, only a few inches of rubber contact the ground at any given time, so it's best to make the most out of it and give your car the best chance of keeping its footing on the road.
Bonus: A car charger, power bank, or cable
Unless your car comes with wireless smartphone connectivity and a wireless charging pad, it's good to bring or even keep a cable inside your car at all times. Not only will your smartphone be assured of a top-up in battery, most modern cars nowadays come with Android Auto or Apple CarPlay for you to use and take advantage of. We never leave the house without at least one or two cables packed in our bags. Also, take note of the connector standard that your car uses whether it's a Type A or Type C port. We're seeing more and more cars switching over to the Type C standard, which is good for future-proofing, but not so good for most since Type A still seems to be the norm.
If your car doesn't have a USB port that you can charge off from, make sure that you bring a 12V charger or a power bank to ensure that your phone doesn't die during a drive.
Bonus: Candies, and/or snacks
While it's not the most common thing to bring if you are on a short drive, veteran drivers who've tracked hundreds of kilometers in just one go will swear by the effectiveness of candy as a little energy booster to keep you awake. If you want to go the extreme route, go for an energy drink or coffee.
If you don't have some lying around the house before your journey, fuel station convenience stores often keep stock of various refreshments for you to buy.
Latest Features
Acquaint yourself with the possible reasons why auto insurance claims may be denied in case your own claim gets denied.

Owning a GAC is easy. Any of the brand's models in the Philippines will be great to drive, and getting one is also easy.

Here are a few reasons why the Nissan Navara makes a great summer pickup truck in the Philippines.
View More Articles