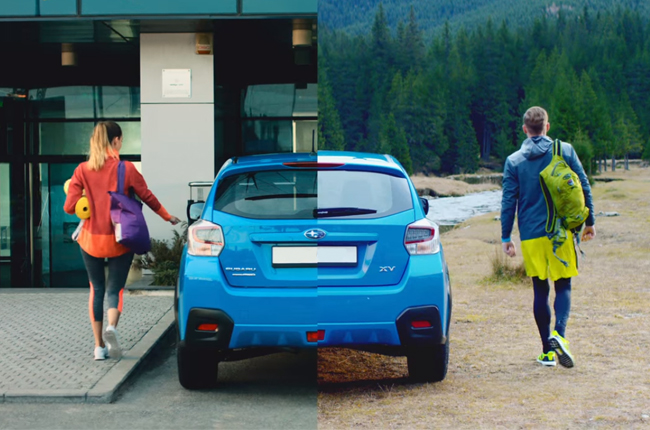 Subaru recently unveiled the new XV at the Thailand Motor Expo 2015. Unfortunately, the eager pinoy fans of the Japanese automaker didn't get to see much of it. Luckily, we were able to grab this official promotional video of the sporty crossover for all to see.
The clip features the Subaru XV in its Hyper Blue color - driven by a couple with very diverse lifestyles. Whether you're the person who loves to experience the great outdoors, a thrillseeker, or the busy businessman who drives within the city, the Subaru XV is capable of delivering an enjoyable driving experience.
As for the updates, it's easy to see what's changed because of Subaru's new global branding. The new crossover sports the redesigned hawkeye headlights, fog lamps, and hawkeye tail lights. Also seen is the clip is the new LCD touchscreen headunit and the orange stitched leather seats and panels.
The new Subaru XV is coming to the Philippines and it's only a matter of when, but if you're really itching to drive one home yourself after watching the clip, you can still get the current XV on the AutoDeal Car Guide.
Just One More Step To Get Your Quote
Find out more info, request a brochure, or request a quote by sending an inquiry below
Latest Features
A zero downpayment option is one of the best deals offered to local car buyers.

We can give you several reasons to hate this Italian hatchback, and a few ones why we'd buy one someday.

We go head-to-head to find out who will be a better choice for your car buying peso, presenting the Ford Everest and the Mitsubishi Montero Sport.