Getting the right suspension setup can be a difficult task with the many options available on the market today. Determining the right setup will also depend on what you have in mind for your vehicle. If you plan to take your car off-roading then looking for the right components to meet that need is crucial, otherwise, you could end up with detrimental modifications for your vehicle. With that in mind, we have created a quick guide for you to follow so you can understand what you will want to look for when getting your ideal suspension set up. There are multiple options available but it still ultimately boils down to personal preference.
Keeping it stock: All the hard work has been done for you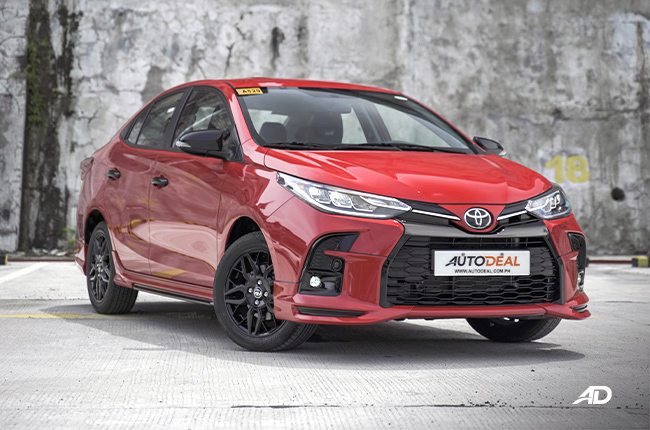 Whether you are driving a sedan or an SUV, your stock suspension is already a pretty good setup to have. Numerous engineers have gone through the tedious process of fine-tuning it to the needs of the market that the vehicle will be sold in as well as to other driving factors it might need to face. The suspension components have been carefully chosen to maintain comfort while still be able to last several years without needing to be replaced. This is why sticking to your stock suspension setup is still the way to go if you don't plan on racing your vehicle or bringing it off-road. After all, all the hard work has already been done for you in choosing the right settings for your vehicle.
Track: Race-ready with maxed out handling
If you want to get the most out of your vehicle's handling then a track-oriented or race-oriented suspension is what you should go after. While getting a race-ready suspension setup can be a tricky process due to the numerous aftermarket options available, getting the right setup will require a lot of research. There is no magic formula for this as each person will want different things for their track-ready suspension.
In general, what you will want to look for is a good set of coilovers that have slightly stiffer springs from the factory suspension. This will help mitigate the body roll and give you a more mechanical grip while on the road. Make sure to also get a set of coilovers that comes with just the right amount of damping adjustability as having too much adjustability will make the process of getting the ideal setup for your vehicle even harder. You can also bring your car to a suspension tuning shop so that they can properly dial in the coilovers for your vehicle.
If you are feeling adventurous you can even try an air suspension setup, however, be warned that these systems can be hard to maintain if there are any air leaks in the system. If you are on a budget you can also go with a good set of aftermarket lowering springs and shock absorbers that pair well with the springs.
Off-roading: Taking the road less traveled
When it comes to off-roading, you will want as much flexibility in your suspension system as possible. This is because you will want to have all four of your vehicle's wheels in contact with the ground at all times as it will give you as much grip as possible over slippery or uneven surfaces. For this use case, you may want to invest in a suspension lift kit, a detachable anti-roll bar, and long travel shock absorbers for those awkward angles.
While off-roading can be further subdivided into more specialized forms, having a flexible and durable suspension setup still holds. If you are rallying you may want a suspension setup that can handle multiple hard bumps over a short time. If you are rock crawling you will want a suspension setup that gives you a lot of flex. Of course, you will also have to pair the suspension with a good set of tires for them to work properly with one another. Examples of vehicles that have already been set up to go off-road from the factory are the Nissan Navara Pro4X and the Ford Ranger Raptor.
Show: Nice and low
If you are the type that just wants a suspension set up that will make your car look good and low, then an air suspension system might just suit you the best. This kind of suspension setup lets you raise and lower your ride height by near-infinite amounts. Your car can look slammed to the ground during a car show, but can easily lift itself back up to a usable ride height went you want to drive it.
There are multiple air suspension system kits available in the market today, these will lean more towards the expensive side, but will get the job done nonetheless. Be warned, however, as these air suspension systems are tricky to maintain as any leak in the system can be hard to hunt down. Aside from this, an air canister will need to be installed onto your vehicle taking up valuable trunk space. If a lowered or show look is what you are after be prepared to spend for a good system as going for the cheapest option could result in multiple problems down the road.
Another option that you can go with for a lowered look is to go with a static suspension which can be achieved with a good set of coilovers or with a good set of lower springs and shock absorbers as well. Having a static suspension setup means that your vehicle will have a fixed ride height. Going with this setup gives you a lot of customizability options thanks to the coilovers and even grants you a higher level of fine-tuning. This suspension setup can also be used on the track if desired to make it an ideal choice for those who want the best of both worlds in terms of track usability, looking good, and useability for your daily drive.
Latest Features
The Nissan LEAF presents the perfect price, technology, and practicality for your first EV purchase and experience.

Will GAC be able to unsettle Honda's ever-present Civic RS? Let's dare to compare!

The Suzuki Ertiga Hybrid presents advanced mild-hybrid technology as well as versatility at a very tempting price point.
View More Articles