Buying a car can be one of the most important decisions you can make in your life. You have done the work by researching on the internet, you have looked at our car guide, and have maybe even read up on in-depth reviews about the vehicle you want. You have your finances in order and already have the cash needed to make the payment. You might even already have approval from your bank that will help you make your dream purchase a reality. Either way, you're going to want to maximize your money and get the best deal possible, right?
Take it from us; patience can be a very powerful ally in car purchasing. Not rushing to go out and drop the money on the car of your choosing can help you get an even better offer or deal. We're here to give you an idea of how to choose the best time to buy your brand new car. There's no exact science, per se, but maximize your opportunities for savings and better choices if you keep an eye out for specific things.
That being said, you can buy your car in the safety of your own home with our "Buy Online" feature. Reserve the car in the variant and color you want, and let a dealership get back to you at the soonest.
Look for end-of-the-month or weekly deals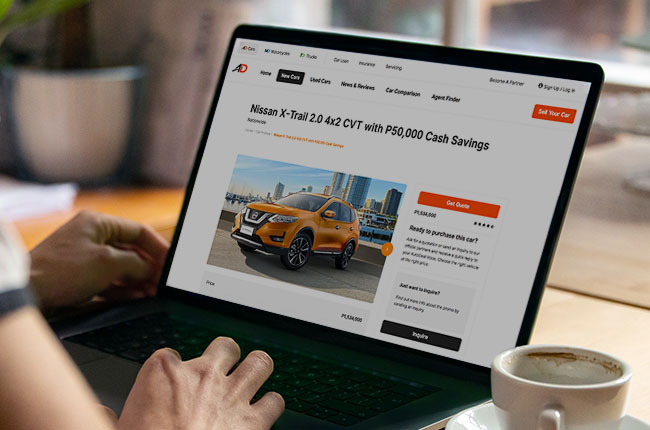 Resist the impulse of buying a car immediately, make sure that you do your research on finding the best deals. We highly recommend that you look at online listings and promo pages about your favorite makes and models of cars. A dealership near your area might be doing a very attractive low or no downpayment scheme on the car you're eyeing. Maybe even some better financing options such as low-interest rates or extended terms. A cash discount on the spot might even be extremely tempting. Sure, some offers might require a bit of traveling to get to, but saving a hundred thousand pesos is worth that extra effort, right? Before pulling the trigger on that car, scour around and make sure you're getting the best deal possible at this point. Remember that the end of the month also means that dealers are looking to hit quotas, so closing that sale is a priority for them.
Timing is everything
Another great time to buy a car is towards the end of the year. This is the point in time where most will start to close their books at the end of the year, it's almost guaranteed that you'll find some sort of discount on their selection of cars. Closing the year with good sales is every business' goal, and December also tends to be the time when dealerships have the largest inventories, with outgoing models sitting in lots. The best part is since they want to get rid of prior model-year cars that take up space, you'll usually be offered incentives and benefits by salespeople if you do decide to pick one up. While the offers and advantages can vary greatly among different dealers and manufacturers, you may just find your winning ticket during this time.
Look out for a redesign or the end of the lifecycle of a car
If you want to get the best deal and don't mind not getting the latest and greatest options on the market available you can go with a vehicle model that is the end of its lifecycle. Chances are that there will be a huge discount available along with excellent terms and conditions for a vehicle that's about to be discontinued or upgraded the following year.
If you hear the news that a new model is coming or that the automaker has halted production of your desired vehicle, you'll find that dealers will be willing to incentivize purchases of a car that will soon be phased out or replaced. Those who are willing to settle for these cars can expect huge cash discounts upfront and even more attractive financing options just to get them off showroom floors and into the hands of customers, making space for the new model ready to take its place.
It is important to note, however, that the dealership may not be able to quickly inform you about the latest releases that it will soon have to offer. This is because automakers will want to keep their upcoming models a secret for as long as possible to help give them an edge over their competitors. With that in mind, it's best to keep an ear out for industry news about the model that you want to buy.
Look for rumors and leaks as to when a new model is out, and then plan from there. Typically, the best time to buy an outgoing model would be after the vehicle in question gets a global reveal or launch. One of the best markets to look out for when it comes to future vehicles entering the Philippine market is through our ASEAN neighbors. If a new vehicle launches in any of our neighboring countries there is a high chance that it will make its way into the local market in one form or another. Promos are also a good indication that a vehicle is bound to be updated soon, so keep your eyes peeled.
Latest Features
Both are within the same price range but are in many ways different from each other.

The Chevrolet Tracker presents tempting design details and features that should be given much more attention.

Choosing the right vehicle is hard so we created a list of 10 vehicles that could tick all the right boxes for your current and possibly your future needs as a young professional.
View More Articles