The launch of the 2020 Toyota Supra spurred out rumors that it might be replacing the 86 in Toyota's lineup. These rumors might have come out due to the 86's age, or the fact that there's a four-cylinder Supra globally that produces more power than the 86.
Toyota Australia's public affairs manager Brodie Bott has confirmed in his interview with Australia's GoAuto that this will not be happening. The executive even stated that a next-generation of 86 is already in the works.
I don't know where these reports have come from, but at this stage, we are certainly not looking to discontinue it, it's a pretty important car for us and it will be the little brother to the Supra
This means that there will be a successor to the first generation of the 86. But for now, it's still in the design phase probably only in sketches. Bott didn't share anything specific about the second generation of the beloved coupe.
The Difference between the two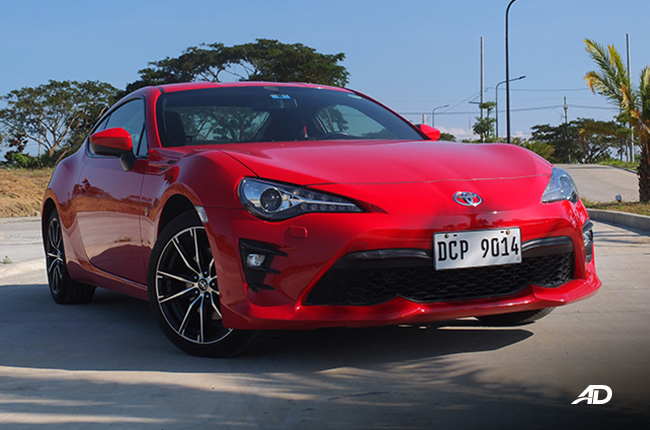 The 86 at its most expensive is costs 2.1 million pesos, while the Supra starts at just south the P5-million mark. While the 86 is relatively pricey, it's at the forefront of entry-level sports cars that one can buy. This puts it squarely in the sights of those who want to buy a sports car or those who want a rear-wheel-drive car to enter racing with. While the 86 isn't as powerful as the Supra, the 86 is still in a league of its own. It like its predecessor has made a name for itself in the motoring and drift world as being a well balanced and fun to drive car. Its aftermarket support is also strong as it is a popular choice among modders and racers alike.
The Supra, on the other hand, is aimed at a different target market. It is put into a more premium segment of cars. This means that the Supra is marketed differently and is aimed at a different target audience. This also means that a different breed or car enthusiast will only be able to purchase the car.
The Supra won't be replacing the 86 locally
The Supra will not be replacing the 86 in Toyota Philippines line up – Toyota has confirmed that to us, as well. The Supra is priced too high and it has a different market demographic compared to the 86. In replacing the 86, Toyota would lose its entry-level sports car, which many people are still willing to buy. Toyota would also lose one of its halo cars if it were to replace the 86. The Supra is still new into its model lifespan and there is still more room for it to improve and receive aftermarket support.
Latest News
Maxus Philippines donates a V80 Flex ambulance to the city of Manila

More cars are set to come from the returning Chinese brand.

The mobile app aims to make car usage easier for Toyota vehicle owners