Remember the i-Trill Concept in Geneva last year? Well, Toyota is advancing its vision of making an all-electric world with a new battery electric vehicle (BEV) concept similar to it (but bigger). This was unveiled at the 2018 Consumer Electronic Show (CES), and is foreseen to provide mobility services at the Tokyo Olympic and Paralympic Games in 2020.
The vehicle is dubbed as the e-Palette, a concept vehicle that is designed to support the demands of multi-mode transportation in the future. Moreover, it aims to combine ride-sharing, business logistics, and on-the-road e-commerce. With that said, this could be the next big thing. Why? "Flexibility."
The e-Palette concept is designed for usage optimization, meaning, it can be shared to seamlessly support various business and transportation needs. That is because the BEV concept offers an open interior design layout for cabin configuration. This feature allows its users to alter the interior with features that corresponds to their needs – be it for carpooling, a mobile conference room, or a moving store.
Even cooler, the concept BEV is available in 3 sizes for different applications, with lengths ranging from approximately 4,000mm to 7,000mm. This flexible characteristic is complemented by the flat, barrier-free, and low floor interior design. Users can install various equipment ranging from hotel room specifications to retail shop-like interior. Yes—a hotel room on wheels and a traveling convenience store—that's what you've just read.
It also features an open Application Programming Interface (API). This allows the vehicle to maximize automated driving control systems, allowing users to experience the e-Palette's full potential. Vehicle information is generated from the integrated Data Communication Module (DCM) that supports high-level maintenance by viewing the vehicle status and dynamic management through the MSPF.
"The automobile industry is clearly amidst its most dramatic period of change as technologies like electrification, connected and automated driving are making significant progress. Toyota remains committed to making ever better cars. Just as important, we are developing mobility solutions to help everyone enjoy their lives, and we are doing our part to create an ever-better society for the next 100 years and beyond."
Aside from the BEV concept, Toyota also announced the e-Palette Alliance. This will further push the brand's Mobility Services Platform (MSPF) forward with its launch partners such as Amazon, Uber, and Mazda, to name a few. The alliance is said to create a broad-based mobility ecosystem of hardware and software support to enhance each business' services.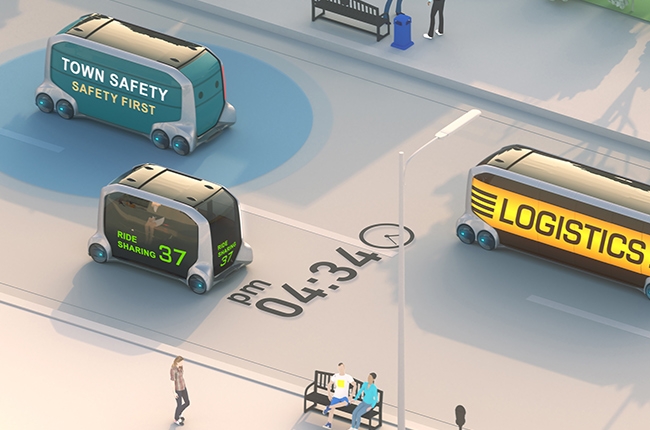 In relation to this, Toyota and Mazda had previously expressed their plans in collaborating for electric vehicle (EV) development. This project is set to establish distinct structural technologies that would later on be used by the 2 automotive giants in producing EVs.
Latest News
The new Mazda2 just got upgrades to the suspension and a new possible engine choice for the Philippine market.

While Filipinos are still waiting for the next-generation Honda Accord, Indonesia is already enjoying the features and power on offer from the latest midsize sedan from Honda.

The 2020 Corvette C8 finally realizes Zora Duntov's dream of a mid-engined sports car.