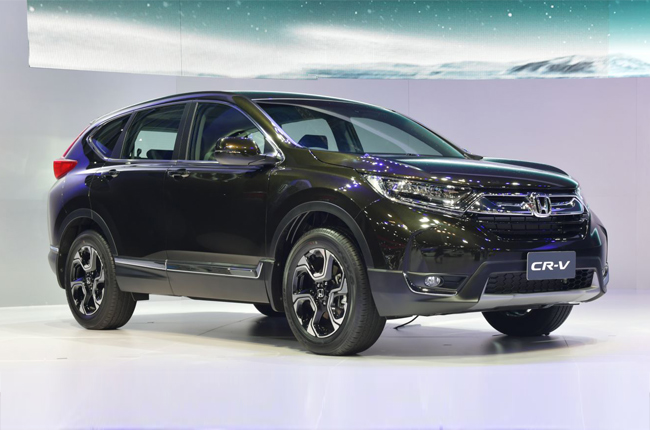 Shortly after its reveal earlier this month, the diesel powered 7-seater Honda CR-V debuted at the 2017 Bangkok International Motor Show. Sadly, no word yet from the Japanese brand whether or not, it will be released in the Philippine market.
The new variant of the well-known crossover carries the new 1.6L i-DTEC Turbo Diesel engine, which makes the CR-V the first Honda in Asia to be offered with a diesel option. This motor is mated to a 9-speed automatic transmission and delivers 160 hp and 350 Nm of torque.
Inside the cabin, it retains the 2-3-2 seat configuration. At the front is the soft-touch instrument panel integrated on its 'floating' dash. Technology is even updated with built-in navigation and its compatibility with Apple CarPlay. Moreover, the cooling system is distributed all the way to the third row, allowing passengers to independently adjust temperature.
Latest News
The brand's best-selling subcompact sedan gets a new, pumped-up look.

Kia Dumaguete will be holding the Family Service Roadshow to take care both your car and your family.

With the new Ranger and Ranger Raptor to be launched soon, it looks like Ford will dominate the segment for years to come.