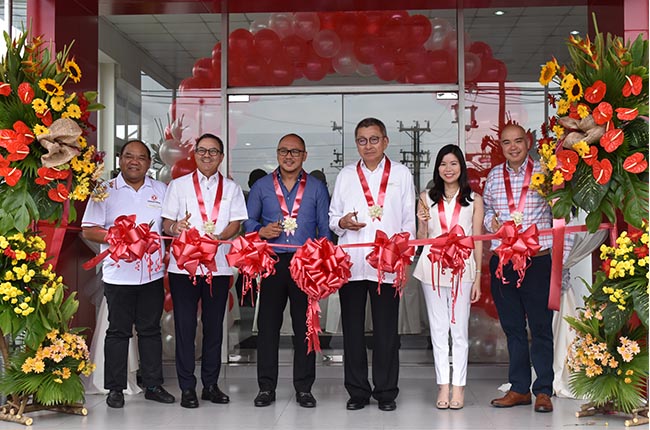 Pilipinas Autogroup Inc, recently announced that it is now the official distributor of Dongfeng commercial vehicles in the Philippines.
Dongfeng was founded in 1969 and has quickly become a top global brand. The company currently ranks 67th in the Fortune 500 list. It has also gone through several joint ventures with Japanese and European automotive brands to assure that Dongfeng commercial vehicles are built with extensive research and development as well as manufactured with the state of the art technologies.
With that said, Dongfeng has partnered up with known brands such as Nissan, Isuzu, Renault, Volvo, and Cummins for its truck engines and parts.
In the case of its Nissan engines, the company adopts Nissan's manufacturing and quality management system test. Each engine passes through a 12,000-hour reliability test and 10,000-kilometer test at high and low-temperature extremes. Testing the engines at temperature extremes assures that the engines will function well no matter what the condition and it assures that these engines are of quality and will work reliably. Engine management is sent through a Bosch electronic control system.
Dongfeng assures its prospective buyers that these engines have gone through the same manufacturing standards from the sourced companies. An example of these would be the Nissan sourced engines. These engines have been tested to the extremes both in terms of heat and cold. All of these extreme tests are there to ensure that the engines will run reliably no matter the condition.
The new dealership is located along Ortigas Avenue Extension in Cainta, Rizal. Dongfeng offers a wide variety of vehicles ranging from light to heavy commercial vehicles. These range from 4-wheeler, 6-wheeler, 10-wheeler cargo trucks, minibus, tractor heads, dump trucks, and cement mixers. All of these trucks are at least Euro IV-compliant. This assures that these engines meet the environmental standards set in the Philippines.
The Philippines is in a state of rapid development. Developing nations need a lot of transport and logistics to move its economy forward and it is here where the Dongfeng vehicles can greatly contribute to your business and the economy. In addition, PAI is committed to establishing more Dongfeng dealerships in the coming months in order to serve the vehicle and after-sales needs of its customers.
Dongfeng aims to open 17 dealerships nationwide by the year 2021. In the meantime, the Chinese company is aiming for five dealerships spread across the Philippines to better establish itself as a new company.
Latest News
It may be a hybrid model but Toyota has put some spring in its step with handling upgrades and a new front look.

Things are looking great for Ford Philippines as it posts great sales figures for 2021 with the Ranger and the Territory cementing themselves as the brand's best sellers.

The new liftback now sports more modern styling and could be a perfect candidate for the Philippine market.
View More Articles