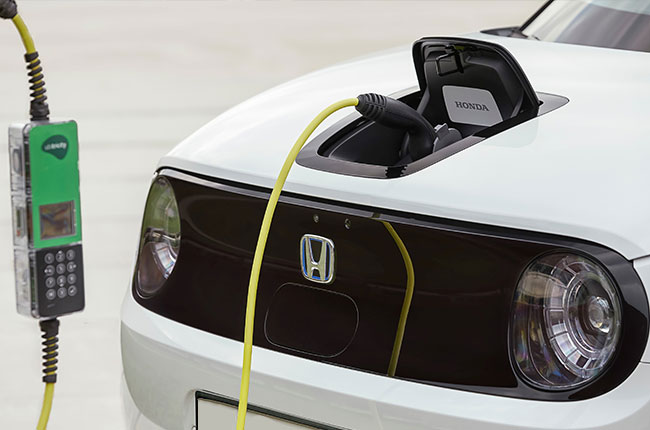 Honda Motor Company has announced that it has plans to sell two all-electric SUVs in the United States by 2024. These two new electric models have yet to be named, however, reports have indicated that one will be sold under the Honda brand, while the other will be sold under Acura. The Japanese manufacturer also added that it will also introduce more hybrid gas-electric vehicles to its global lineup for its top-selling models.
The two new electric SUVs are part of a partnership between Honda and General Motors (GM). Through this tie-up, GM will supply the chassis for the vehicles, while Honda will take care of the design and electric technology. The move to shift to electrified mobility also stems from the Japanese automaker's efforts to meet stricter emissions standards. While Honda isn't exactly a market leader in the electric vehicle segment, it does want to focus on being carbon neutral by 2050.
While there is no word yet if Honda will be bringing the two electric vehicles into the ASEAN region, it has been making an effort to bring in hybrid electric vehicles slowly into the area. Such is the case with the Honda City and its recently launched hybrid variant in Thailand. While some markets in the region can't support an electric vehicle infrastructure just yet, the introduction of hybrid electric vehicles could aid in slowly making the idea of having an electric vehicle popular in the area. That said, only time will tell as no official reports have surfaced adding further information as to what the names of the two future all-electric vehicles might look like and what names they will carry. For now, all we can do is wait and see what Honda Motors has up its sleeve when it comes to the future of electric mobility.
Latest News
Hyundai presents Night Of Lights, now open to the public with an immersive audio-visual drive-through.

This new variant of the Ranger slots over the Wiltrack and just under the Raptor in terms of features and power.

Class 1 vehicles are expected to pay P35, class 2 vehicles are expected to pay P69, and class 3 vehicles are expected to pay P104.
View More Articles