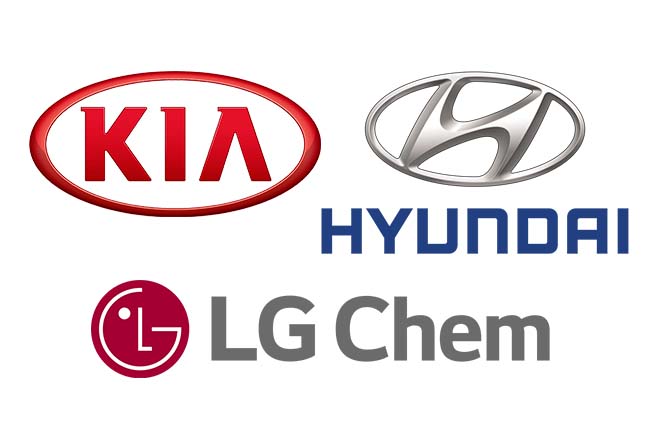 The demand for clean mobility has slowly gone up over the past few years with more and more companies releasing hybrid and electric vehicles. Hyundai Motor Company and Kia Motors Corporation the makers of the Hyundai Ioniq and the Kia Seltos EV is teaming up with LG Chem in order to help support the budding EV and battery industries. These three companies have made the "EV and Battery Challenge" EVBC. The EVBC is a global competition that is set up to identify up to 10 EV and battery start-ups for potential investment and collaboration. New Energy Nexus, an international start-up support organization, will be the company that will handle the competition.
The chosen star-ups from the competition will have the opportunity to together with Hyundai, Kia, and LG Chem, to develop proof-of-concept projects. These startups will also get access to technical expertise, resources, and laboratories of its sponsor companies. The global competition will allow these new companies to showcase their respective innovative technologies and unique business models. The EVBC aims to identify new technologies that will bring better value to their customers. The start-ups that already have working prototypes are also highly encouraged to join the global competition.
Interested applicants that pass the first initial review will then proceed to the virtual interview stage in October. Those that pass the virtual interviews will head to the finals where they will attend a two-day workshop in November at the Hyundai CRADLE Silicon Valley office. There Hyundai, Kia, and LG Chem will verify the innovative new technology of the applications
Through the creation and implementation of the EVBC global competition, it is hoped that together with the help of Hyundai, Kia, and LG chem that these new technologies will enter the market and help with innovating the way we move forward with clean mobilities. With the popularity of electric and hybrid vehicles steadily increasing and going mainstream it is important that we move forward with the technology for a more environmentally friendly future.
Latest News
A report suggests that Mazda has greenlit rear-wheel drive, inline-six sedan, thanks to the CX-60 and CX-90 sales.

The LTO reports that the 13-million vehicle plate backlog could be addressed by as early as 2025 or as late as 2026.

Isuzu Philippines Corporation has just previewed an upcoming limited edition of the D-MAX on their social media pages.
View More Articles