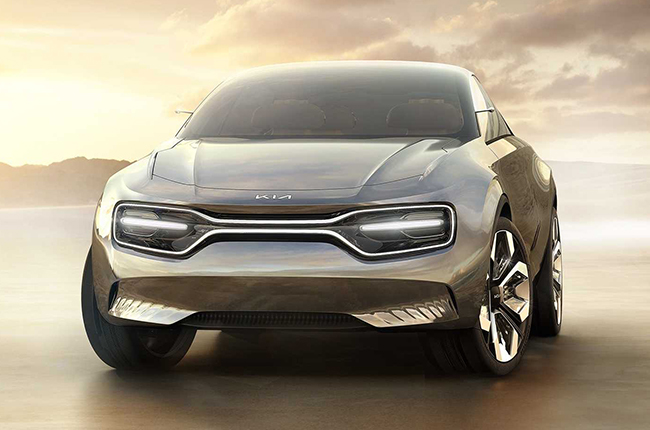 Kia has recently met great success in the United States thanks to the launch of several vehicles such as the Telluride, the K5 sedan, the Kia Seltos, as well as the Kia Sorento. While these new models may seem like a lot already, the South Korean automaker isn't stopping there. As its CEO, Ho Sung Song has pointed out, these new models are only one small part of a much bigger plan dubbed "Plan S."
Kia will be officially rolling out its Plan Shift (Plan S) earlier next year. The new initiative seeks to make the brand more dynamic, stylish, and inventive with a stronger emphasis on electric vehicles. Kia has stated that it will launch a lineup of at least 11 electric vehicles (EV) by the year 2025. While it may seem like a tall order, the Korean manufacturer does come backed by a $25 billion investment.
When it comes to its future EV lineup, Kia states that it will ride on a moderately-priced Electric-Global Modular Platform that it will share with its sister company Hyundai. With its affordable underpinnings, the South Korean brand expects its EVs to generate at least 20% of its worldwide sales by 2025, and even more so by 2029.
Included under the "Plan S" rebranding initiative is a new logo. The new design was originally previewed back in 2019 with Kia's imagine concept car. The brand has already officially confirmed that the new logo will be coming on its newer models that are set to enter production next year.
In terms of design, the new Kia logo has taken the traditional wordmark and has given it an italicized and more modern look. All three letters in the brand's name now connect with one another and the circular shape has been dropped in favor of the new design. This marks a big step for the South Korean automaker as the circular surround has been synonymous with the brand since it began.
Latest News
Hyundai presents Night Of Lights, now open to the public with an immersive audio-visual drive-through.

This new variant of the Ranger slots over the Wiltrack and just under the Raptor in terms of features and power.

Class 1 vehicles are expected to pay P35, class 2 vehicles are expected to pay P69, and class 3 vehicles are expected to pay P104.
View More Articles