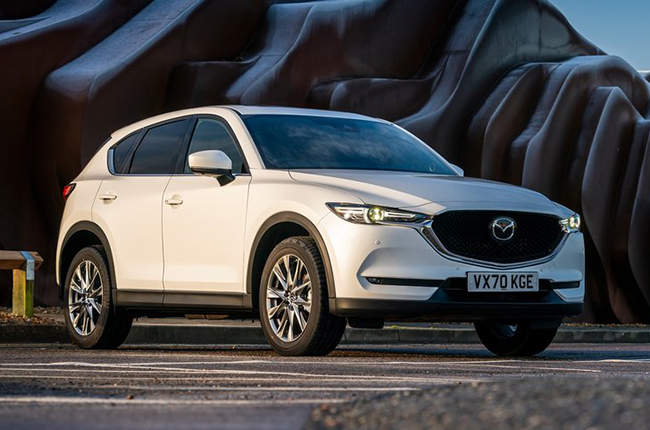 It looks like Mazda is finding more ways to extract more power from its lineup of engines whether it be diesel or gasoline-powered. The Japanese automaker recently came out with a retrofit boost program for its cars and now they are extending their efforts into the 2.5-liter Skyactiv turbo gasoline engines as well.
For the 2022 model year, Mazda was able to increase the power output of the 2022 Mazda CX-5 when it is on 93 octane fuel. The crossover now produces 256 hp and 434 Nm of torque which represents a 6hp and 14 Nm of torque jump from the 2021 output. While this may not seem a lot, it could show that the automaker still has a lot of potential left in its lineup of engines and that they could be here to stay for a long time. It is also important to note that with 93 and below gasoline, the power figures of 2022 will be reverted to the 2021 version.
Mazda has yet to reveal how it was able to unlock more power from its turbocharged gasoline engine lineup, however, we suspect that a bit of ECU tuning could have done the trick. Or they could have given their engines a few new components to make that increase in power happen. Until they reveal how they did it, it will remain unknown.
What this means for the Philippine market, however, is that while the CX-5 will be unaffected as its top-of-the-line trim carries the Skyactiv-D engine, the rest of the model lineup could see an upgrade soon. These vehicles will likely be the Mazda CX-9 which carries the 2.5-liter turbo motor and it is also expected to see a refresh happen to the model very soon.
For now, we will have to sit and wait for Mazda Philippines to announce when the CX-9 refresh will happen along with the increase in power.
Latest News
It may be a hybrid model but Toyota has put some spring in its step with handling upgrades and a new front look.

Things are looking great for Ford Philippines as it posts great sales figures for 2021 with the Ranger and the Territory cementing themselves as the brand's best sellers.

The new liftback now sports more modern styling and could be a perfect candidate for the Philippine market.
View More Articles