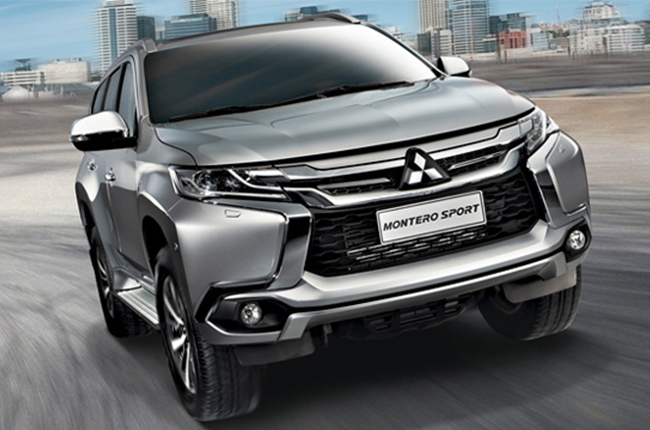 Mitsubishi Motors Philippines Corporation has recently announced price increases across certain models, plus a new SE variant to the Montero Sport. So far only two models and two variants are affected by this price increase which only affect the top-of-the line models plus one special variant.
Mitusbishi's loveable little sedan has just got an increase in price.The Mirage G4 GLS 1.2 CVT the top of the line Mirage sees a P30,000 increase and is now priced at P869,000 from its previous price of P839,000. The pricing for the Mirage Hatchback remains the same as only the top of the line sedan gets the price increase.
Another model affected by this price increase is the brand's popular midsize SUV the Montero Sport. The Montero Sport GLS Premium sees a price increase by P100,000 with an updated price of P1,998,000 from its original price of P1,898,000. The top-of-the-line Montero Sport GT also gets a big bump in price by P200,000. It is now priced at P2,450,000 from its previous price of P2,250,000. With this new pricing, the Montero Sport now stands as the most expensive midsize SUV available on the market compared to its counterparts in other brands.
There is also the appearance of a new variant of the Montero Sport GLS Premium the SE AT. This Montero Sport GLS Premium SE is sold as an automatic and with two wheel drive only. This variant is priced at P2,049,000. Compared to the regular GLS Premium there is a P51,000 difference.
The rest of the Montero lineup, however, does not receive a price increase as the standard retain prices still remain the same. These prices still do not include premium colors, such as Pearl White and Savanna White.
We will update you with more information about the GLS Premium SE once we confirm with Mitsubishi about its specifications and special features.
Latest News
The OMODA 5 EV will be coming to the Philippines in the fourth quarter of 2023 along with the OMODA and JAECOO brands.

Hyundai Mobis has developed new high-tech headlights capable of projecting road signs in an effort to make roads safer.

According to a report, local Corolla Cross models are not affected by the electronic parking brake recall in Australia.
View More Articles