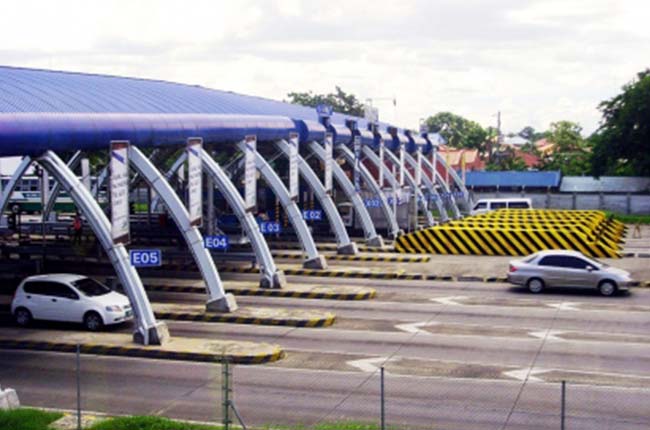 If you have plans to drive out up north over the weekend, don't be surprised by the sudden increase in the amount you have to pay for the toll. A quick look at the website of the Toll Regulatory Board website reveals that toll prices have increased by P1 for every entry and exit point until Sta Ines. Not a lot but it can make a difference to the budgeting motorist. From Tipo/SFEX the toll jumps up by P33, Dinalupihan sees an increase of P26, Floridablanca increases by 16, Porac gets an increase of P8, Clark South sees a P3 toll increase, Mabalacat sees a P1 increase, Clark North sees a P4 increase, Conception sees a P10 increase, San Miguel sees a P20 increase, and finally, Tarlac sees the greatest increase with P21.
The increase in toll is due to the company retracting its previous rollback of the toll when the Harbor link segment 10 newly opened. When the new segment opened it was supposed to have a 10 peso increase in toll. So when entering NLEX prior to segment 10 opening you would only pay P45 but with the addition of the new road, the toll was increased by P10. It was supposed to be P55 but the NLEX Corporation decided to give a P1 rollback. This explains the previously P54 peso fee to enter the expressway and the P9 hike.
The new toll fees now reflect prices that should have been implemented prior to the toll rollback. While the increase comes at a surprise, it is understandable as the expressway continues to grow longer and longer over time. This means that motorists will have to pay more to use the road.
But worry not, the cost is justified. To keep a road system like NLEX and SCTEX running, a lot of money is involved. Salaries of the toll booth operators and other staff members have to be paid for. Patrol vehicles need to be refueled. Even road monitoring equipment comes in to play. These are vital in keeping the expressway safe and to make responding to an emergency much faster. The NLEX Corporation is even repairing and upgrading certain sections of the expressway that have been neglected over time. It's a P1 increase until Sta Ines but it will be used to further improve and maintain the roadway that many Filipino drives use.
Latest News
Class 1 vehicles are expected to pay P35, class 2 vehicles are expected to pay P69, and class 3 vehicles are expected to pay P104.

Mitsubishi RALLIART claims first place at the 2022 Asia Cross Country Rally on the brand's first attempt.

All that is left now is for the president to sign this and we could see prices of select electric vehicles in the country go down soon.
View More Articles