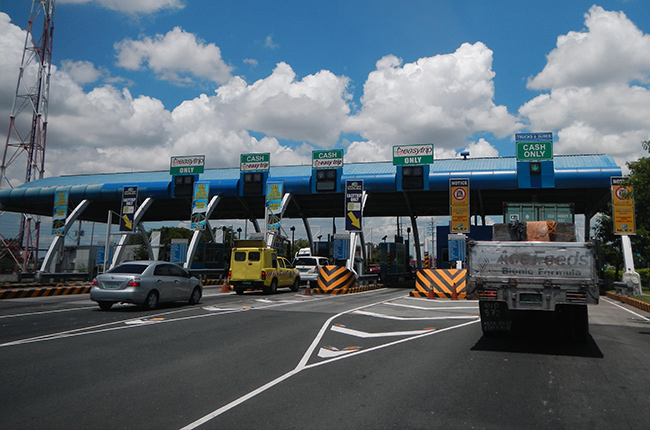 Motorists using North Luzon Expressway (NLEX) should take note of the toll fee increase beginning March 20, 2019. The Toll Regulatory Board (TRB) rolled out a statement on Wednesday, March 6, 2019 about the increase. Motorists taking NLEX should prepare spare cash for their next trip up north to prepare for the hike in toll fees. ETC pass owners should also take note of the increases to streamline how much to load in their accounts.
For class one vehicles, a P10 increase is going to take effect, bringing the toll fee from P45 to P55 pesos. This increase is applicable to open systems. For end-to-end journeys, the increase will be P22 pesos more than prior rates from P236 to P258. Class one vehicles are your standard cars and SUVs passing through NLEx.
Flat rate systems, which operate on a per-entry basis, include Balintawak, Mindanao Avenue, Karuhatan, Valenzuela, Caloocan, Meycauayan, and Marilao interchanges and toll plazas. These systems will be the ones that charge P55 beginning March 20, 2019.
For class two vehicles, which include buses and small trucks, the rate will go up by P23; bringing the rate up from P114 to P137 for open systems. For end-to-end transactions the rate increases by P56 bringing it up from P590 to P646.
Class three vehicles, such as large trucks and trailers, will pay P165 for open systems. With the previous price of P136 receiving an increase of P29. The new end-to-end price will be P775, up from the previous price of P708; a P67 increase.
It was after opening the NLEX Harbor Link Segment 10 that the rates are scheduled to increase. Also, a reason for increased prices is the "comprehensive review" of petitions to raise the toll fees.
For reference, here is the current NLEx toll fee matrix.
Source : CNN Philippines
Latest News
The MMDA says private cars can use the PUB loading/unloading lanes of the EDSA-Ayala Southbound service road.

Volkswagen Philippines teased on its social media pages, but is it a refresh to the T-Cross or a totally-new model?

Honda announced its business plans surrounding the use of hydrogen fuel cells, including a CR-V model slated for 2024.
View More Articles