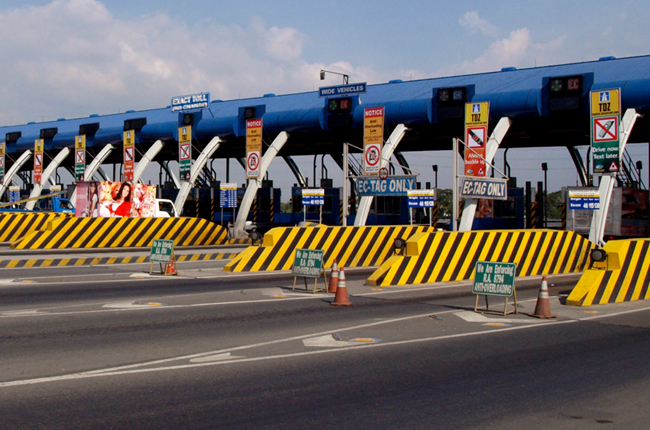 Given the supposed November 2 deadline of the full cashless transition of tollways, many motorists have been rushing towards those Easytrip and Autosweep RFID activation booths to get RFID tags for their cars. Unfortunately, due to alleged failure in following the minimum health standards, the Inter-Agency Task Force (IATF) for the Management of Emerging Infectious Diseases has come to the decision of closing those off-site Easytrip and Autosweep RFID activation booths situated on fuel stations along the North Luzon Expressway (NLEX) and the South Luzon Expressway (SLEX).
Many of us know up until now that the impact of the COVID-19 has been ongoing and it may perhaps not cease sooner than expected. Therefore, the safety protocols endorsed by several health experts shall be practiced by everyone in order to lessen the spread of the virus. In conjunction with that, since October 17, the following installation booths were greeted with long lines and applicants were not observing proper social distancing. Sadly, due to the same reason, installation sites were closed, which includes the temporary shutdown of Autosweep kiosks last October 19.
The Shell station located in Magallanes Village had a notice which states the reason for closing its RFID stations. Apart from the traffic congestion, it clearly states that the IATF social distancing protocol has been violated, therefore causing its installation sites to be temporarily closed. Unfortunately, there was no specific date given if as to when its booth shall resume normal operation.
Now, provided by the circumstances, will the November 2 deadline be extended? Given that this could cause delays for other motorists who seek installation of the cashless payment medium. By that, perhaps, further actions or any sort of remedy might be rendered by the authority on this conflicting situation, in order for all motorists to properly cope up and further adjust with the upcoming cashless system on tollways. So what do you think? Should a considerable extension be applied to the supposed November 2, 2020 deadline?
Latest News
The next-gen Outlander earns top marks overall but falls short in certain categories.

This will be the fourth model that the automaker will be bringing into the local market soon.

It may be a hybrid model but Toyota has put some spring in its step with handling upgrades and a new front look.
View More Articles