The Philippine government's Public Utility Vehicle (PUV) Modernization Program has dominated the news particularly this 2018. Various automakers have been reported to announce support for this vision. At the 7th Philippine International Motor Show (PIMS), Columbian Manufacturing Corporation (CMANC), official distributor of Daewoo commercial vehicles, has on display what its latest lineup of trucks and buses, that surely incorporate the brand's "Clean and Green Technology", and also address its answer to the said strategic plan of the PH government.
"Times are changing but the wheels of CMANC keep on rolling! We became your transport in exploring the places of the past, in discovering the wonders of the present. And as we face the dawn of future mobility, CMANC will be our ride on to our next adventure to the future."
First in its lineup is the BS120SN, which happens to be its bid model for future public transportation, aiming to be a safer, easier, and better-quality mass transportation as the Bus Rapid Transport (BRT) and Airport Transport System all over the Philippines. The BS120SN promises to make every journey and bus transportations not only a more comfortable one, but also a truly enjoyable experience for its passengers.
Also important noting that the body of BS120SN is based from the European bus technology where the chassis platform matches its body's super structure. Making it not only a comfortable people carrier, but also a durable and safe bus for the mass. It is capable to deliver high levels of torque through its EURO 5 engine, producing an abundant 300PS at 2,200rpm with reduced emissions. Its power is transmitted via a six-speed Allison Automatic Transmission (T350) with retarder.
When it comes to the public jeepneys, CMANC is well aware that this vehicle in particular is part of the Filipino culture and heritage. Hence its new model retains the iconic jeepney vibe with PUV body concept matches the Philippine National Standard (PNS). It's flexible for any chassis platform, which could be paired with a diesel, electric motor or hybrid engine.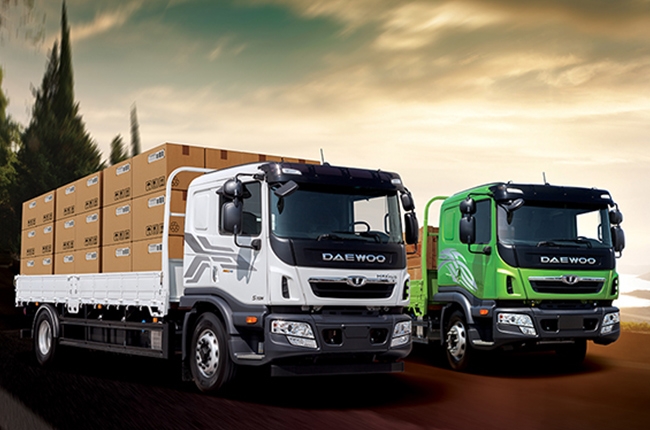 Aside from these on exhibit at PIMS, there's also the Maximus MCV Truck which is slated as the business partner you can surely count on. Marked its Philippine debut at the 2018 PIMS, the Maximus MCV Truck carries a high-performance EURO 5 engine producing a healthy number of 280PS, capable enough to keep your business running. It also comes with a Full Air Brake System, simple maintenance, with stronger braking power. This truck also boasts in terms of comfort, provided with a full floating cab suspension, which is designed to give the driver the best riding comfort. Also, it has a wing van body available which guarantees to add significant value to your business, offering unmatched speed and ease of operation.
PIMS patrons will also witness CMANC's release of its newly developed 100% Purely Electric E-Truck, known to be reliable, dependable, and most importantly, environment friendly. Its beating heart is reinforced with an Iron phosphate technology, capably allowing this truck to reach up to 250 km of distance between charges and gradual battery degradation.
Latest News
Kia Philippines clarifies on the capabilities of current battery electric vehicles (BEVs), namely the Kia EV6.

The electrified pickup truck comes with a powerful electric motor, decent range, a great set of features, plus an interesting vehicle and battery warranty.

It's a new application that will help you keep track of your vehicle at all times and help you make sure it is safe.
View More Articles