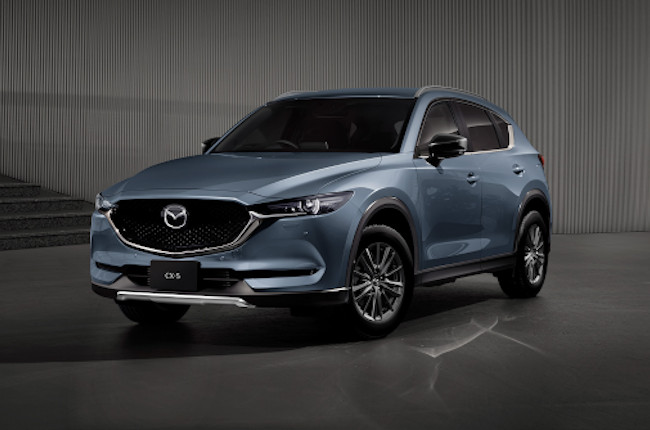 The 2019 Tokyo Motor Show was a good one for Mazda, They introduced their first EV, the MX-30 to the world. However, the flagship two-door drop-top for Mazda, the MX-5 to the rest of the world and the Roadster to Japan, got a small refresh that flew under the radar.
Polymetal Gray is a wonderful color from the Mazda selection, and the MX-5 is a wonderful car from the Mazda lineup, so the brand puts two and two together and is offering the new color with the Roadster. The paint that was pioneered in the Philippines in the Mazda3 rightfully makes it onto the curves and creases of the Roadster. There is also a special edition soft-top on offer, and it has been dubbed as the Silvertop by Mazda Japan. The Roadster Silvertop features a silver-colored rag top roof to go with the Polymetal Grey color. The interior of this model is also in black leather, which rounds out the monotone look. Orders for this model in Japan are available until March 31, 2020.
There is an option available which includes Rays Engineering wheels in a 16-inch diameter which are forged and 3 kg lighter than the standard 16-inch set. The Brembo brake system that can be found on the 30th-anniversary Edition can also come as an option. Another change to the MX-5 RF is with regard to the interior. A Nappa leather burgundy interior is also included in the slight change for 2020. The keyfob for the model is also changed with a new look. Mazda has also added new safety features to the MX-5 such as night pedestrian detection, and Advanced Smart City Brake Support (Advanced SCBS), which mitigates accidents during slow-moving drives.
After combing the Mazda Japan site, we discovered that the entire lineup now has a Polymetal Grey option, and that includes one for the CX-5. Both gasoline and diesel models indicate that the color is on offer from the brand for the Japanese market. On the Japanese site, the option appears on the configurator and is even a cover photo for the CX-5's product page.
It is not certain when the Philippines will get the Polymetal Gray color, but other regions throughout the rest of the world should be set to get the MX-5 in Polymetal Gray by early 2020. Hopefully, we'll get to see the two-door with this color soon. With the MX-5 slated to assume a Polymetal Gray coat of paint in early 2020, it seems likely that the CX-5, with its already-available color variant, might make its way alongside the roadster.
Just One More Step To Get Your Quote
Find out more info, request a brochure, or request a quote by sending an inquiry below
Latest News
The 2021 Kia Sorento is finally revealed to the world by Kia, with an entirely new design.

Not forgetting about its past success Toyota moves forward under new leadership

A new vehicle is set to join Suzuki's lineup