A new design trademark filing in Australia might give us a glimpse of the next-generation Toyota 86's front bumper. While the Subaru BR-Z broke through the covers last year, Toyota has remained quiet with its all-new sports coupe.
Granted that this is a joint venture between two Japanese automakers, some key resemblances are therefore expected on both of these vehicles. IP Australia made it clear that the owner of this design is Toyota and Subaru. The paperwork was even filed on October 30, 2020, and the office published the info on January 18.
Upon observing, the illustrated bumper does seem different when it's put side by side with the BRZ. Apart from having a taller and rounder grille, it also comes with a hexagonal mesh pattern and sharp and narrow inlets on each corner with some horizontal strakes inside. Like its outgoing model, it does carry a few contrasting details as well, in order for the 86 to become distinguishable over its Subaru cousin.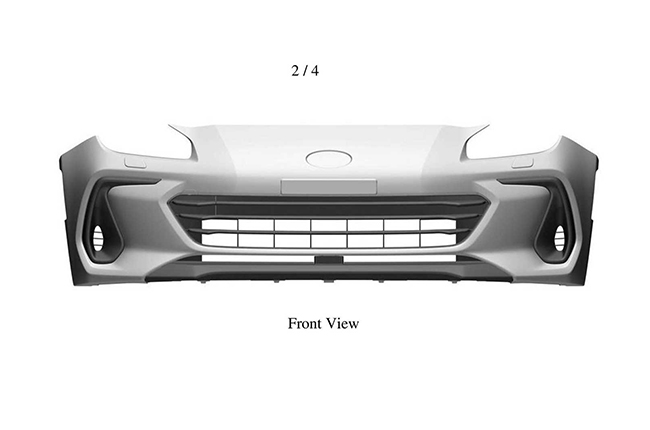 For better reference, here's a photo of the BRZ's bumper which in general, looks milder given the abundant application of straight cutouts. It is worth noting though that the headlight patterns were retained, therefore, both models might come with identical lighting systems upfront.
While only the frontend was exposed, for now, it's safe to assume that the upcoming Toyota 86 will come with some distinguishable exterior details which should give it a somewhat identical look.
Like the outgoing model, the engine and interior might also be carried over as well, though, like its exterior, there should be some exclusive design cues for Toyota's Sports Coupe. No official dates have been announced yet as to when this sports coupe will be launched. For now, we shall stay attentive for any further updates, as we too are in anticipation of its arrival.
Latest News
Hyundai presents Night Of Lights, now open to the public with an immersive audio-visual drive-through.

This new variant of the Ranger slots over the Wiltrack and just under the Raptor in terms of features and power.

Class 1 vehicles are expected to pay P35, class 2 vehicles are expected to pay P69, and class 3 vehicles are expected to pay P104.
View More Articles