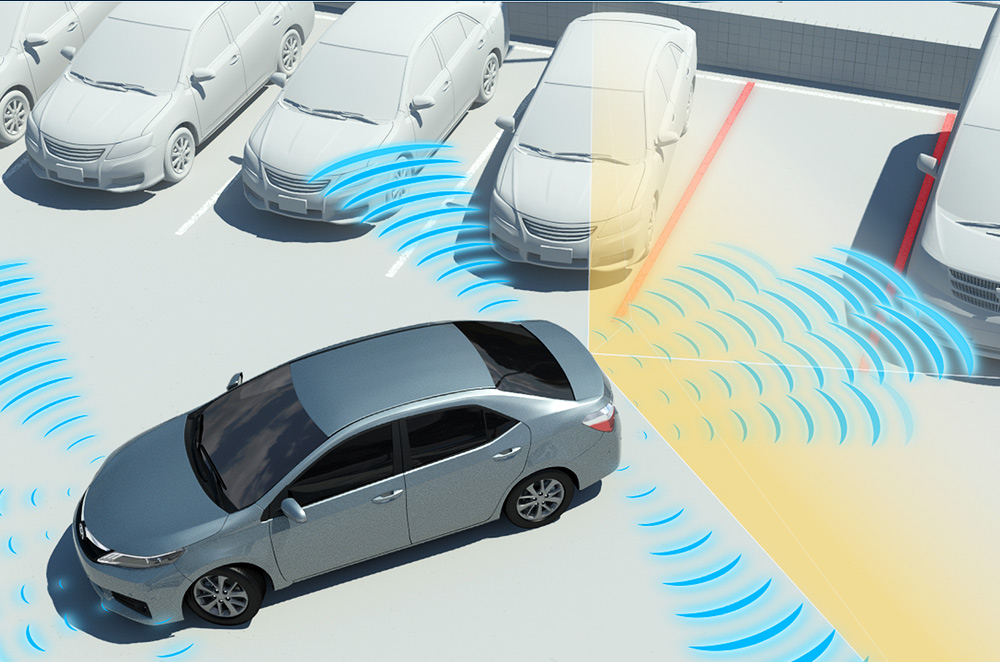 Toyota Motor Corporation (TMC) has laid out its plans to expand its adoption of Intelligent Clearance Sonar (ICS) and Toyota Safety Sense safety support packages. The said expansion is expected to further reduce collision rate for every vehicle it will be equipped with.
The Toyota Safety Sense mitigate collision across a wide range of vehicle speed. It will be adopted on nearly all passenger cars in Japan, North America, and Europe by the end of this year. As a review, this package is installed in the all-new Camry that was showcased at the 2017 North American International Auto Show.
The ICS technology, on the other hand, is a feature which detects obstacles, preventing collisions from pedal misapplications while the vehicle is at rest. Unlike the Toyota Safety Sense, which is applied at a wide range of speed, this package supports collision avoidance and damage mitigation during low speeds regardless of the operation on the accelerator and braking system.
In a calculation study conducted by Toyota, 84,000 vehicles that are integrated with the Toyota Safety Sense package experience roughly 50% rear-end collision reduction. Meanwhile, 121,000 units that have both the Toyota Safety Sense and ICS package, categorized as Sapo Car S, experience approximately 90% reduction.
With the said findings, Toyota promises to integrate the 2 safety packages to 90% of the vehicles that are in the market by the end of fiscal year 2018 – including compact cars.
However, the Japanese automaker's efforts in expanding the adoption of safety support technology doesn't stop here. The company is also increasing its initiative on providing programs that educates drivers and pedestrians about road safety.
More so, Toyota further seek to develop a safer transportation society with more activities, such as the Intelligent Transport Systems (ITS). By doing these, the company expects that traffic fatalities and injuries resulted from vehicular accidents would be eliminated.
Latest News
A few months from its first unveiling, the updated Land Cruiser 70 Series now has a three-door version in the UAE.

AC Motors, the official distributor of Kia vehicles has confirmed that the all-electric EV5 SUV will launch in 2024.

After a week of teasers, Kia Philippines has now officially unveiled the refreshed 2024 Seltos for the local market.
View More Articles