The expanded Unified Vehicular Volume Reduction Program (UVVRP) or Number Coding policy is to be implemented pretty soon next month – November 2 to be exact. However, not all vehicles are affected by this scheme, as there are those who are exempted.
This will serve as your refresher, as this is based on the Metropolitan Manila Development Authority (MMDA) Memorandum Circular Number 3, Series of 2011. This was released 5 years ago, but nevertheless, it's still relevant today.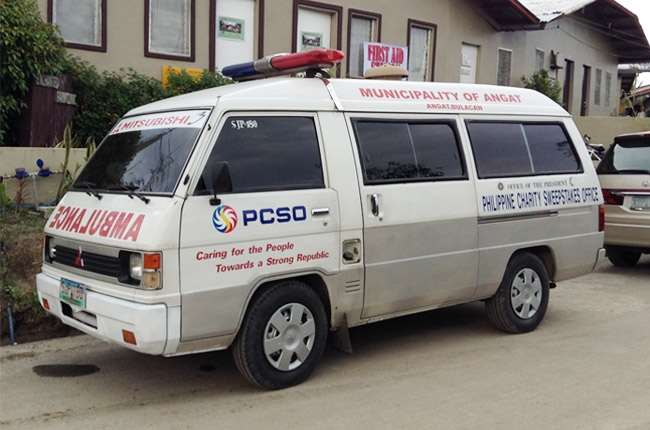 Emergency vehicles with permanent marking
Ambulance, fire trucks, police patrol cars, and military vehicles that have permanent markings are all exempted from the number coding policy. Even privately owned fire trucks and ambulances are unaffected by the scheme as long as they are properly marked.
Official vehicles of the media are also exempted, provided that they are also permanently marked.
Vehicles for medical emergency and/or military purposes
Cars carrying a patient that needs immediate medical attention are free to use the road even if it's within the number coding policy. Using your hazard lights could indicate the emergency, however, people shouldn't abuse this as it may not look pretty if they got caught.
Moreover, vehicles that were directed by someone in authority in government is likewise exempted, provided that they are for military relief or emergency purposes. Lastly, cars that are en route to carry relief goods to calamity-stricken and highly depressed areas are also free from apprehension.
Government vehicles and diplomatic vehicles
Vehicles with red plates or with proper LTO stickers and permanent markings are also exempted from UVVRP. However, the name of the government agency or office should be visible. In addition, vehicles of the members of the congress with officially issued LTO Protocol plates are also exempted, as long as they are being used for their function.
Moreover, diplomatic vehicles or those cars that are used by foreign diplomats, as issued by the Department of Foreign Affairs (DFA), are not to be apprehended by the MMDA. These vehicles were issued diplomatic plates that are easy to recognize.
MMDA-accredited tow trucks
Only MMDA accredited towing companies and their trucks are exempted from UVVRP. Their accreditation papers should also be present when requested by an authority. You can find the full list of accredited towing companies here.
Motorcycles
Motorcycles are not affected by the expanded number coding policy. However, they should comply by the rules for motorcycle helmets, as provisioned under Republic Act No. 10054.
Application for exemption
If you would like to apply for an exemption, you may submit a request to the MMDA Main Building in Makati City. However, your vehicle should be classified under these criteria:
School buses and company shuttle vehicles
Unmarked vehicles of media practitioners
Emergency care doctors
Persons with disabilities
Vehicles for perishable goods
Department of Tourism accredited tourism vehicles
Just a review, the expanded UVVRP will run from Mondays to Fridays, 7:00 a.m. to 8:00 p.m. Of note, there won't be any window hour as well. Vehicles with license plates that end in 1 and 2 are not allowed to go out on Mondays; 3,4 on Tuesdays; 5,6 on Wednesdays; 7,8 on Thursdays; and 9,0 on Fridays.
You can see the list of affected roads here.
Latest News
SMC approved a project for the Nasugbu-Bauan Expressway (NBEX), which will span 61 kilometers.

Ford Mandaue recently broke ground in Cebu, marking the start of the brand's expansion efforts in the region.

Kia Philippines welcomes its first-ever electric vehicle, the Kia EV6 in its GT-Line Long Range Trim.
View More Articles