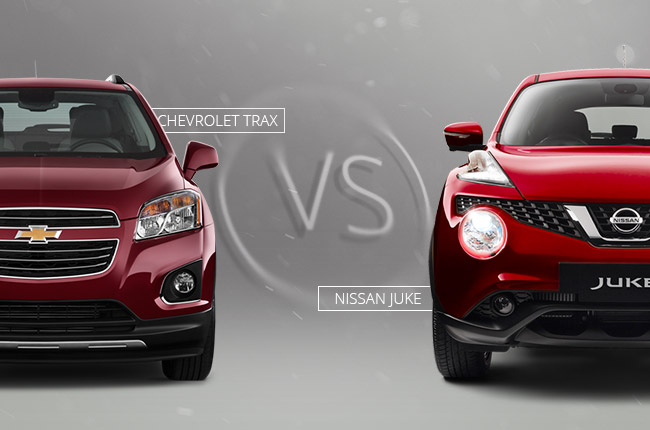 Subcompact crossovers are becoming a trend nowadays with more models entering the segment further making the competition exciting. But for us, the boldest among the latest are the Nissan Juke and the Chevrolet Trax. Assuming you can only buy 1, it would be a daunting task to choose between the 2.
That's why we created this infographic to help you compare the specs that matter for each model.
The Juke has the looks of a sports coupe infused to an SUV, while the Trax has more of the conventional beefy styling of subcompact crossovers. Aside from their contrasting exterior design, there are other major differences between the 2 which includes the engine size, dimensions, and more importantly, the price.
These are just numbers; if you want to know the actual driving experience of the 2 models, you can always schedule a test drive at a dealership nearest you.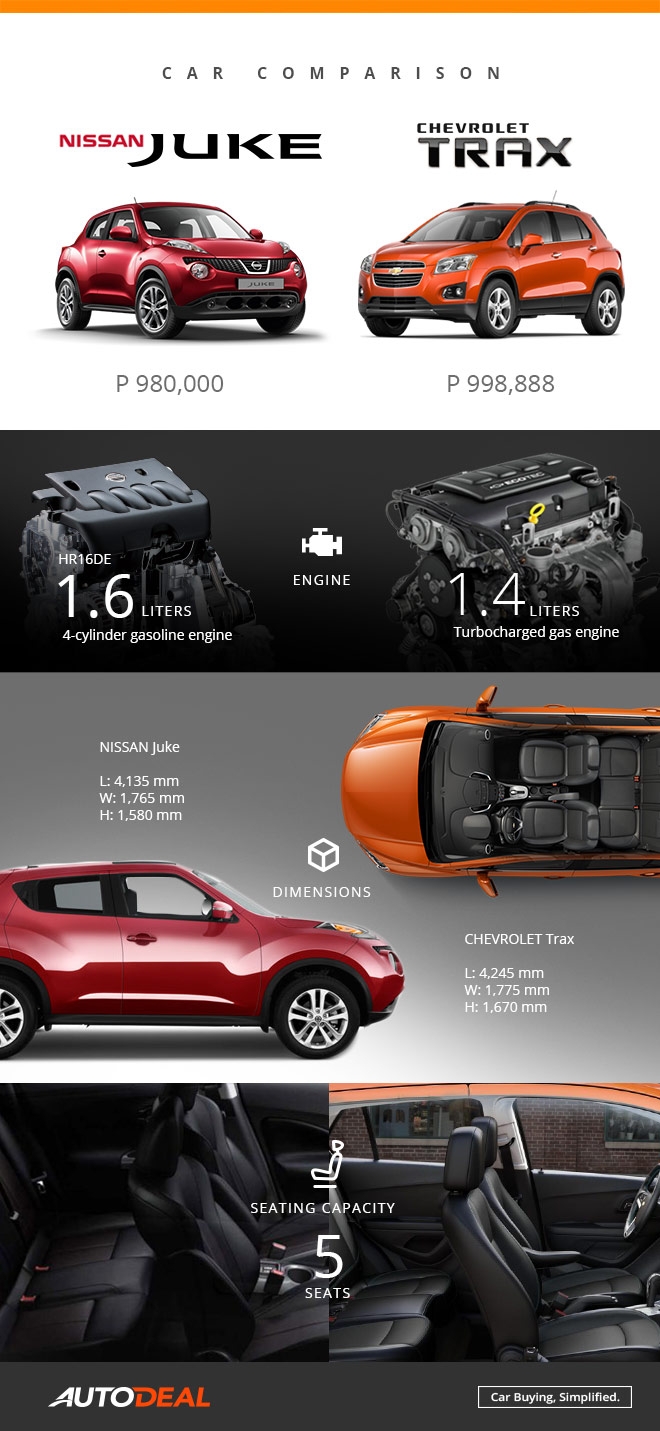 For the complete comparison between the Nissan Juke and Chevrolet Trax, visit the AutoDeal Car Comparison Tool.
Latest Review
What does this small hatchback have that makes it stand out among its segment rivals?

3.8

/

5

Does the Mirage hatchback deliver the goods to keep it a top choice?

3.7

/

5

It helps that the Mitsubishi Mirage has some notable features that help it stay a bestseller.